Welcome to Day 19 of our Advent Calendar!
Pope Francis has said that "doing Christmas" means "welcoming on earth the surprises of heaven." It means helping the needy, as Jesus came down to help us in our neediness; trusting in God, as Mary did, even if we don't understand his plans; rising up, as Joseph did, to accomplish God's will, even if it means changing our own plans.
If, on the other hand, we prefer the usual, mundane celebrations, we risk doing Christmas wrong. "If Christmas remains [only] a beautiful traditional feast," where the focus is on ourselves rather than Jesus, "it will be a lost opportunity," the Pope said. "Please, don't make Christmas worldly!"
And so, he explained, it will really be Christmas "if, like Joseph, we make room for silence; if, like Mary, we say 'Here I am' to God; if, like Jesus, we are close to those who are alone; if, like the shepherds, we go out of our enclosures to be with Jesus."
Readings for Thursday of the Third Week of Advent
Gn 49:2, 8-10. Ps 71:1-4, 7-8, 17, R/ cf. v 7. Mt 1:1-17.
When the Church celebrates the liturgy of Advent each year she makes present this ancient expectancy of the Messiah, for by sharing in the long preparation for the Saviour's first coming, the faithful renew their ardent desire for his second coming. 'Wisdom of the Most High, teach us the way of truth.'
www.catholicbishops.ie/readings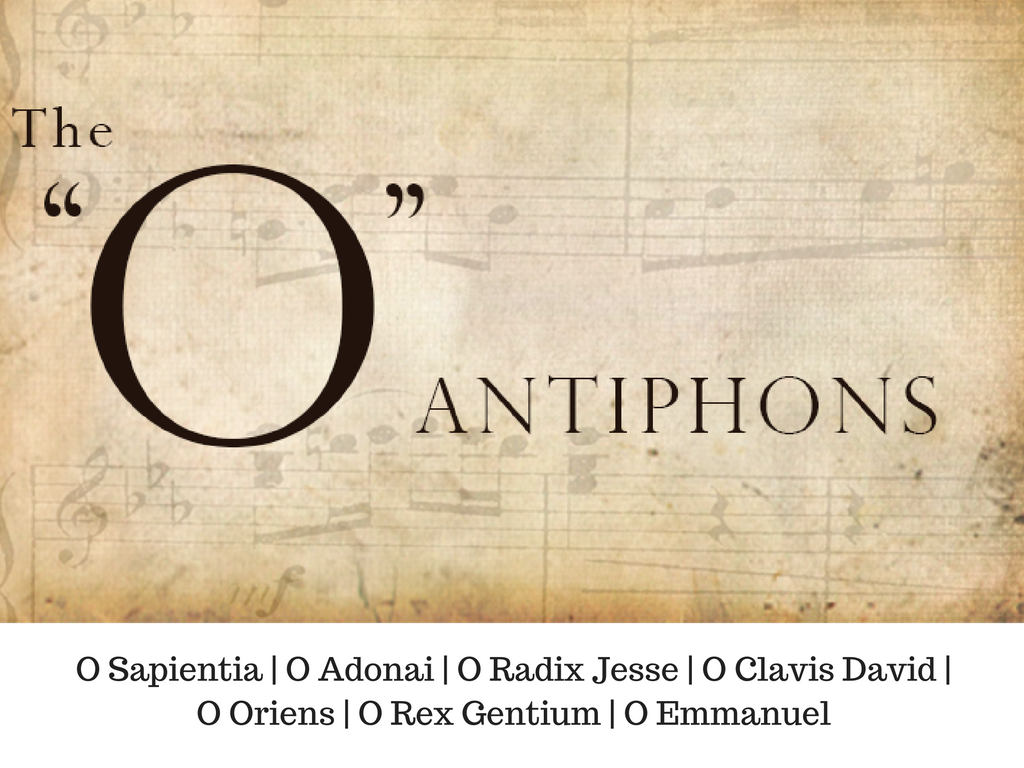 The O Antiphons
The "O Antiphons" refer to the seven antiphons that are recited (or chanted) preceding the Magnificat during Vespers of the Liturgy of the Hours. They cover the special period of Advent preparation known as the Octave before Christmas, December 17-23, with December 24 being Christmas Eve and Vespers for that evening being for the Christmas Vigil.
The exact origin of the "O Antiphons" is not known. Boethius (c. 480-524) made a slight reference to them, thereby suggesting their presence at that time. At the Benedictine abbey of Fleury (now Saint-Benoit-sur-Loire), these antiphons were recited by the abbot and other abbey leaders in descending rank, and then a gift was given to each member of the community. By the eighth century, they are in use in the liturgical celebrations in Rome. The usage of the "O Antiphons" was so prevalent in monasteries that the phrases, "Keep your O" and "The Great O Antiphons" were common sayings. We might conclude that in some fashion the "O Antiphons" have been part of our liturgical tradition since the very early Church.
The importance of "O Antiphons" is twofold: Each one highlights a title for the Messiah: O Sapientia (O Wisdom), O Adonai (O Lord), O Radix Jesse (O Root of Jesse), O Clavis David (O Key of David), O Oriens (O Rising Sun), O Rex Gentium (O King of the Nations), and O Emmanuel. Also, each one refers to the prophecy of Isaiah of the coming of the Messiah.
Click here to listen to the first of the O Antiphons: O Sapientia (O Wisdom).
Advent Thought for the Day

Each day during Advent we are bringing you an audio Thought for the Day on a different theme. Today's Thought for the Day is a very special birthday message for Pope Francis from nine year old Eliza Long from Dunboyne in Co Meath. Eliza not only has a birthday greeting, she also has a special Christmas prayer request for Pope Francis.
Happy Birthday Pope Francis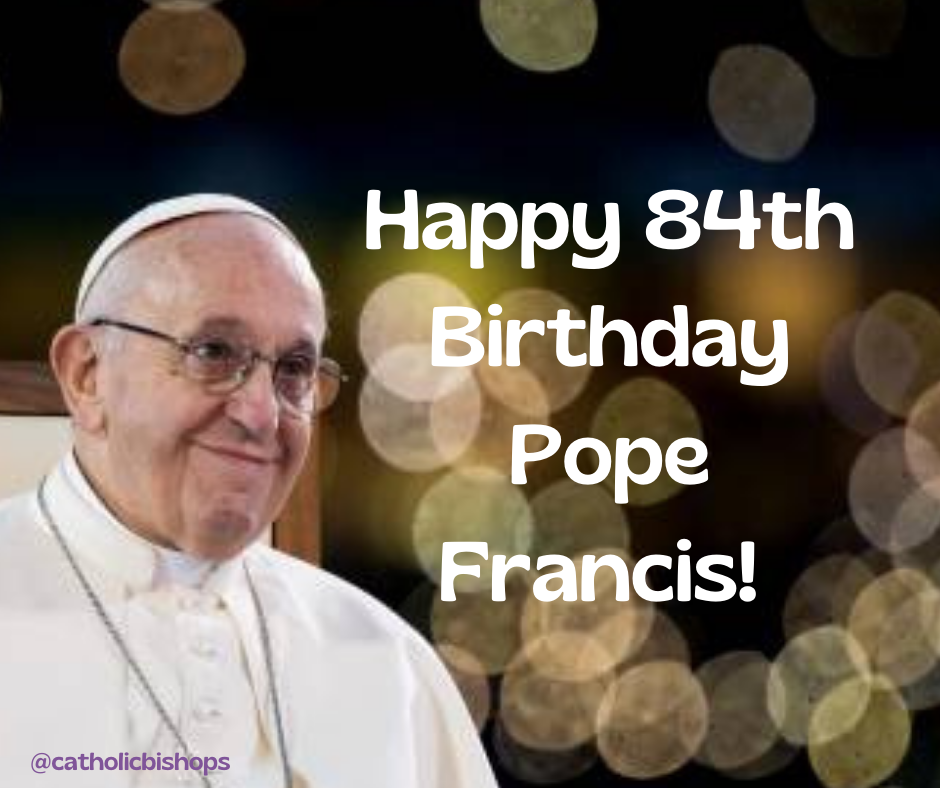 #LivingAdvent 2020 #SharingHope

During Advent we are sharing family prayers and suggestions for acts of kindness or charity that all of us are encouraged to undertake during the month of December.
Advent Random Act of Kindness
Tell your family members that you love them. It's a small world with big consequences but we often forget to tell the people around us that we love them.
Act of Charity
Consider supporting persecuted Christians around the world through the work of agencies like Trócaire.
Our Prayer Intentions for the Day to Pray Together
1. For all who are suffering from the effects of war:
that God will give them strength and calm their fear.
2. For a spirit of hope this Advent Season;
that we may grow in our abiding trust that God is always with us
and will never abandon us.
Prayer of Hospitality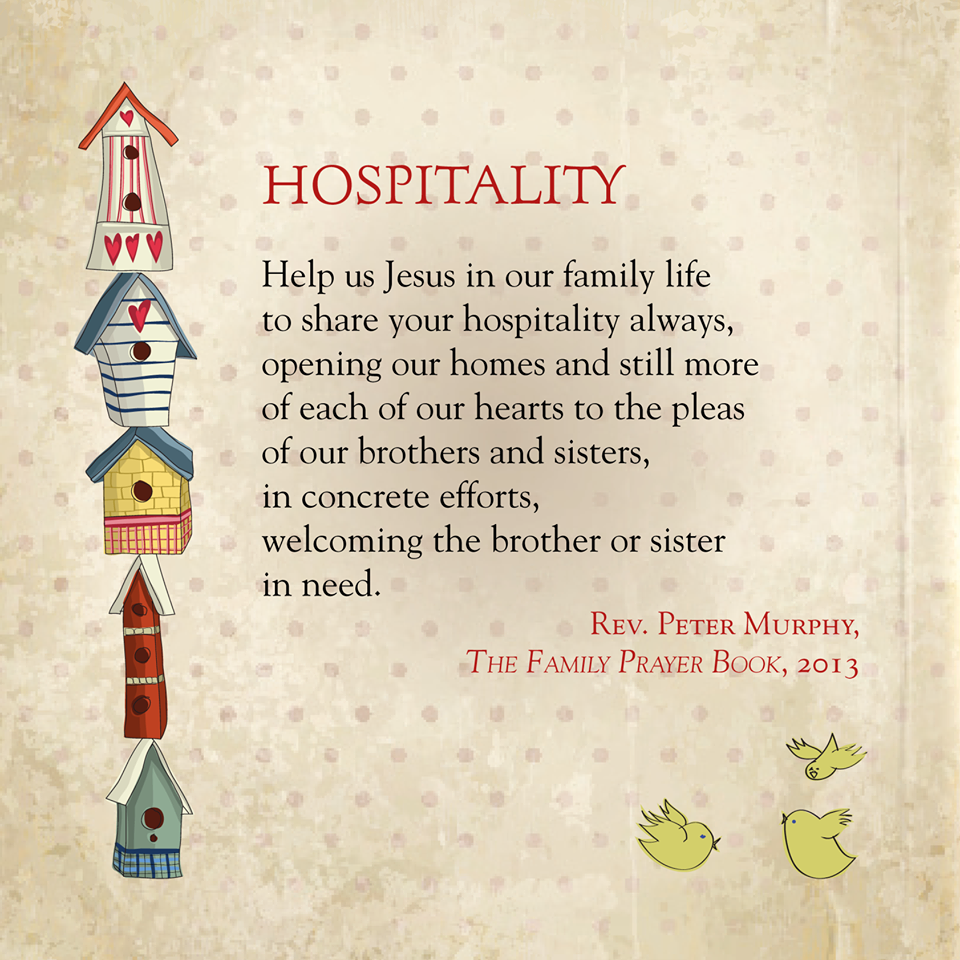 Advent Music
Click here to listen to the beautiful Gaudete – Introitus Dominica Tertia Adventus.
Ends