Welcome to Day 14 of our Advent Calendar!
Stay Awake…Stand Ready For His Arrival
When we pray on a regular basis, we become more and more attentive to the day-by-day coming of God. Our waiting for God in prayer reminds us that we ourselves, including all that we strive to achieve, are not the centre of the universe. The current health crisis has brought home to us the limits of our own abilities. It has reminded us that the perception we built of our modern society—more wealth, better health, longer life, bigger homes, unlimited worldwide travel—is a house built on sand. The effects of the pandemic that we are living though dramatically reminds us we have been standing on ground that can wash away beneath our feet. For many people, this year has been a type of wilderness experience, especially during the lockdowns. But being in the wilderness is also finding ourselves in a place where we have to discover what is essential, where the irrelevant is stripped away and the vital becomes apparent, where the truth in our hearts is revealed. We have the possibility of choosing what is really important, what makes a difference to us and to others. – Bishop Dermot Farrell, Bishop of Ossory.
Readings for Saturday of the Second Week of Advent
Eccles (Sir) 48:1-4, 9-11. Ps 79:2-3, 15-16, 18-19, R/ v 4. Mt 17:10-13. www.catholicbishops.ie/readings
Going before Jesus in the spirit and power of Elijah, John bears witness to Christ in his preaching, by his baptism of conversion, and through his martydom.
Advent Thought for the Day

Audio Thought for the Day
Each day during Advent we are bringing you an audio Thought for the Day on a different theme. Today's Thought for the Day is A Prayer for Emigrants.
Click below to listen to the reflection:
The Words of Pope Francis

Mary was able to turn a stable into a home for Jesus, with poor swaddling clothes and an abundance of love. She is the handmaid of the Father who sings his praises. She is the friend who is ever concerned that wine not be lacking in our lives. She is the woman whose heart was pierced by a sword and who understands all our pain. As mother of all, she is a sign of hope for peoples suffering the birth pangs of justice. She is the missionary who draws near to us and accompanies us throughout life, opening our hearts to faith by her maternal love. As a true mother, she walks at our side, she shares our struggles and she constantly surrounds us with God's love. Through her many titles, often linked to her shrines, Mary shares the history of each people which has received the Gospel and she becomes a part of their historic identity. Many Christian parents ask that their children be baptized in a Marian shrine, as a sign of their faith in her motherhood which brings forth new children for God. There, in these many shrines, we can see how Mary brings together her children who with great effort come as pilgrims to see her and to be seen by her. Here they find strength from God to bear the weariness and the suffering in their lives. As she did with Juan Diego, Mary offers them maternal comfort and love, and whispers in their ear: "Let your heart not be troubled… Am I not here, who am your Mother?"
(Pope Francis Evangelii Gaudium, 286)
#LivingAdvent 2020 #SharingHope

During Advent we are sharing family prayers and suggestions for acts of kindness or charity that all of us are encouraged to undertake during the month of December.
Advent Random Act of Kindness
Be kind to those you meet in the coming days. Don't forget those important phrases that are at the heart of family life – Please, I'm Sorry and Thank You!
Act of Charity
Make some room amongst your Christmas presents for some ethical gifts.
#SharingHope
We invite you to share our message of hope each day of Advent on your social media or website. Here is today's message of hope which is all about grandparents: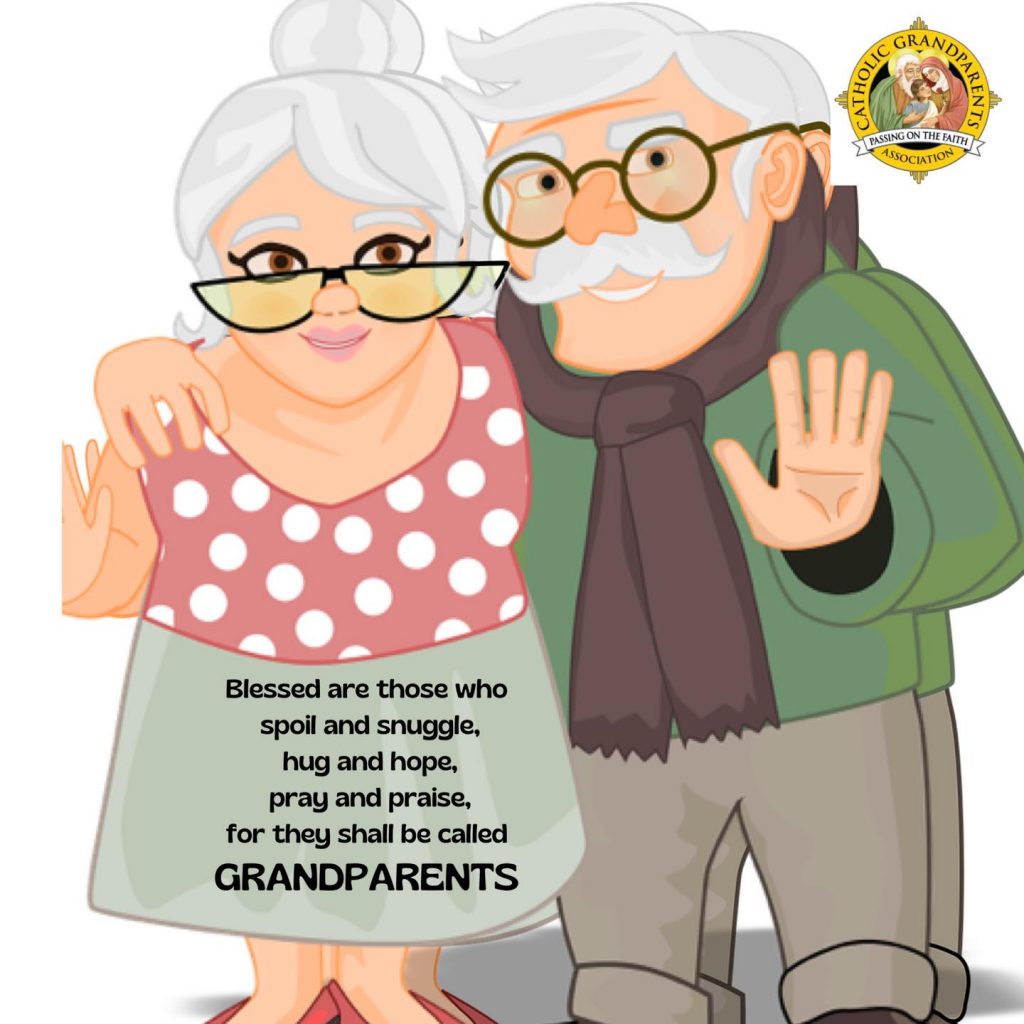 Advent Prayers
Our Prayer Intentions for the Day to Pray Together as a Family
That people, who are involved in the service and transmission of faith, may find, in their dialogue with culture, a language suited to the conditions of the present time.
Video: A Blessing of the Crib in the Home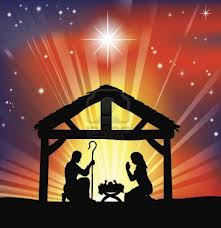 A Blessing of the Crib in the home from the Council for Marriage and the Family. Click here to watch this blessing.
Christmas Crib Prayer
Filled with wonder at the nearness of our God in
Mary's newborn child, may we now offer him our
praise, worship and thanksgiving and give him
the love and loyalty of our hearts. Amen.
Source: The Veritas Book of Blessing Prayers
Advent Book Recommendation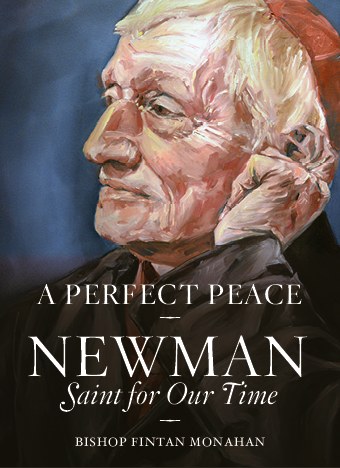 To celebrate the canonisation of John Henry Newman, Veritas is delighted to publish this special commemorative volume which includes a short biography of the great scholar and theologian, alongside key excerpts from his writings.
Born in London in 1801, Newman – one of the most notable Anglican converts to Catholicism – was a prolific author whose works, including forty books and twenty-one thousand letters, are considered to be some of the most influential in the history of Christian theology and spirituality.
In this book, Bishop Fintan Monahan, Bishop of Killaloe, explores key moments from Newman's life, including his years at Oxford, his conversion to Catholicism and his time spent in Ireland where he spearheaded the foundation of the Catholic University. He also explains why Newman's writings continue to resonate and provides an inspiring selection of extracts from his works that highlight his genius.
For more on this book see www.veritasbooksonline.com
Advent Music
Creator of the Stars at Night performed by Ely Cathedral Choir. Click here to listen to this piece.