Welcome to Day 11 of our Advent Calendar!
During Advent, we think of the injustice, the evil, the violence that exists in our time and we pray that Jesus' coming will be a moment of deliverance, mediated through the way we believing Christians live. – Archbishop Diarmuid Martin.
Readings for Wednesday of the Second Week of Advent
Is 40:25-31. Ps 102:1-4, 8, 10, R/ v 1. Mt 11:28-30. www.catholicbishops.ie/readings
The people are not to grow weary and tired, thinking that the Lord has deserted them. Those who hope in him will renew their strength, they will sprout wings like eagles. Jesus promises rest to the weary and overburdened.
Bishop Fintan Monahan, Bishop of Killaloe, offers a brief reflection on today's readings. Click here to watch it.
Advent Thought for the Day

Each day during Advent we are bringing you an audio Thought for the Day on a different theme. Today's Thought for the Day is from Bishop Francis Duffy, Bishop of Ardagh and Clonmacnois. In this piece Bishop Duffy reflects on how during Advent we can look again at how being a follower of Jesus influences us and how we all have a part to play in God's plan.
Click below to listen.
The Words of Pope Francis

In a new Apostolic Letter entitled Patris corde ("With a Father's Heart"), Pope Francis describes Saint Joseph as a beloved father, a tender and loving father, an obedient father, an accepting father; a father who is creatively courageous, a working father, a father in the shadows.
The Letter marks the 150th anniversary of Blessed Pope Pius IX's declaration of St Joseph as Patron of the Universal Church. To celebrate the anniversary, Pope Francis has proclaimed a special "Year of St Joseph," beginning on the Solemnity of the Immaculate Conception 2020 and extending to the same feast in 2021.
The Holy Father wrote Patris corde against the backdrop of the Covid-19 pandemic, which, he says, has helped us see more clearly the importance of "ordinary" people who, though far from the limelight, exercise patience and offer hope every day. In this, they resemble Saint Joseph, "the man who goes unnoticed, a daily, discreet and hidden presence," who nonetheless played "an incomparable role in the history of salvation."
Saint Joseph, in fact, "concretely expressed his fatherhood" by making an offering of himself in love "a love placed at the service of the Messiah who was growing to maturity in his home," writes Pope Francis, quoting his predecessor St Paul VI.
And because of his role at "the crossroads between the Old and New Testament," St Joseph "has always been venerated as a father by the Christian people" (PC, 1). In him, "Jesus saw the tender love of God," the one that helps us accept our weakness, because "it is through" and despite "our fears, our frailties, and our weakness" that most divine designs are realized. "Only tender love will save us from the snares of the accuser," emphasizes the Pontiff, and it is by encountering God's mercy especially in the Sacrament of Reconciliation that we "experience His truth and tenderness," – because "we know that God's truth does not condemn us, but instead welcomes, embraces, sustains and forgives us" (2).
A daily prayer to St Joseph… and a challenge
In his letter, Pope Francis notes how, "Every day, for over forty years, following Lauds [Morning Prayer]" he has "recited a prayer to Saint Joseph taken from a nineteenth-century French prayer book of the Congregation of the Sisters of Jesus and Mary." This prayer, he says, expresses devotion and trust, and even poses a certain challenge to Saint Joseph," on account of its closing words: "My beloved father, all my trust is in you. Let it not be said that I invoked you in vain, and since you can do everything with Jesus and Mary, show me that your goodness is as great as your power."
At the conclusion of his Letter, he adds another prayer to St Joseph, which he encourages all of us to pray together:
Hail, Guardian of the Redeemer,
Spouse of the Blessed Virgin Mary.
To you God entrusted his only Son;
in you Mary placed her trust;
with you Christ became man.
Blessed Joseph, to us too,
show yourself a father
and guide us in the path of life.
Obtain for us grace, mercy, and courage,
and defend us from every evil. Amen.
#LivingAdvent 2020 #SharingHope

During Advent we are sharing family prayers and suggestions for acts of kindness or charity that all of us are encouraged to undertake during the month of December.
Advent Random Act of Kindness
This one is especially for young people: Offer to do an extra chore around the house to help your family!
Act of Charity
Support families in need in your own parish – donate to some of the charities operating or to a parish food bank.
#SharingHope
We invite you to share our message of hope each day of Advent on your social media or website. Here is today's message of hope: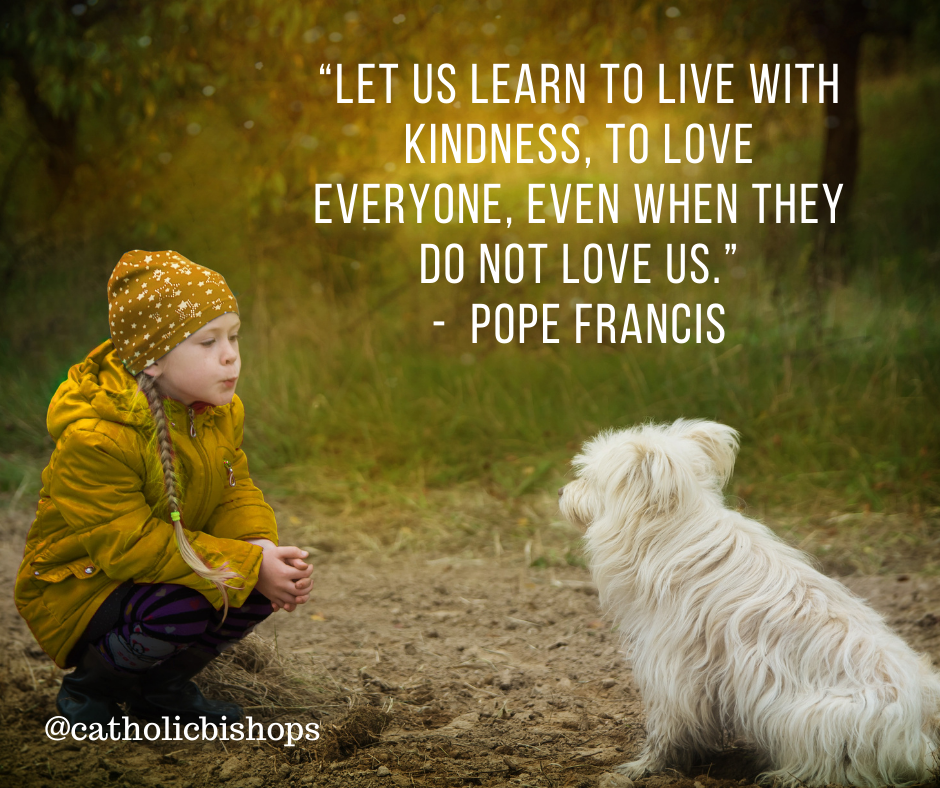 Advent Prayers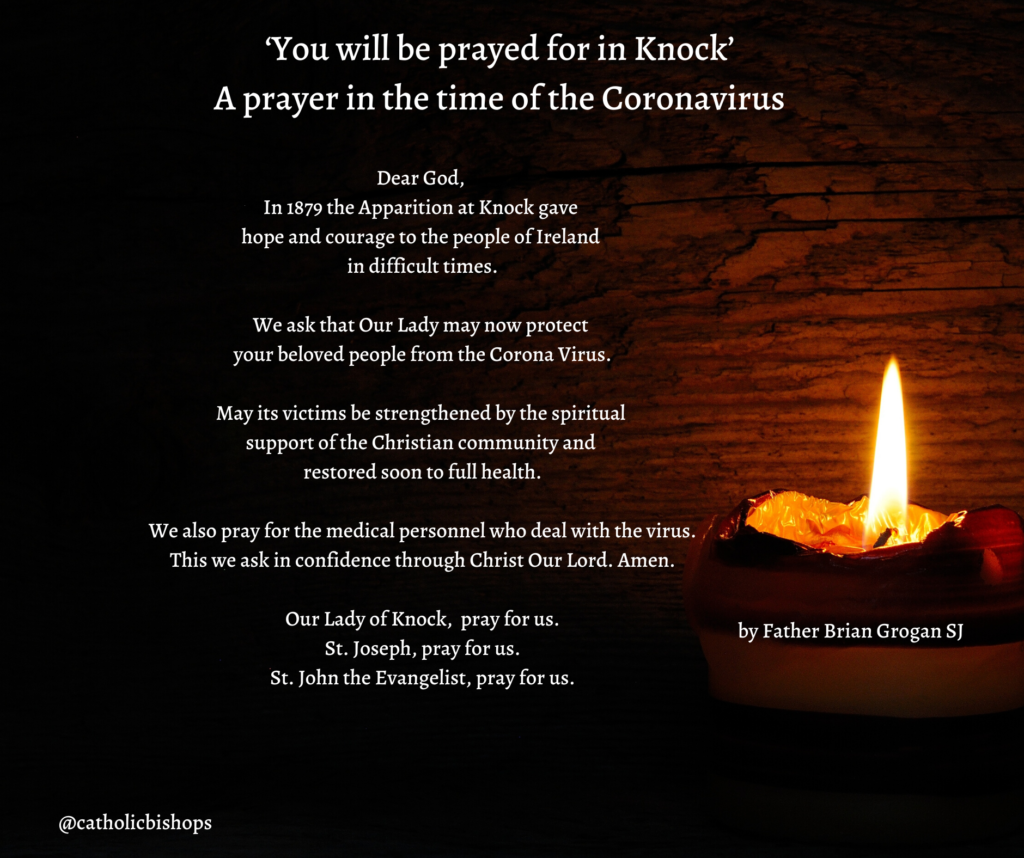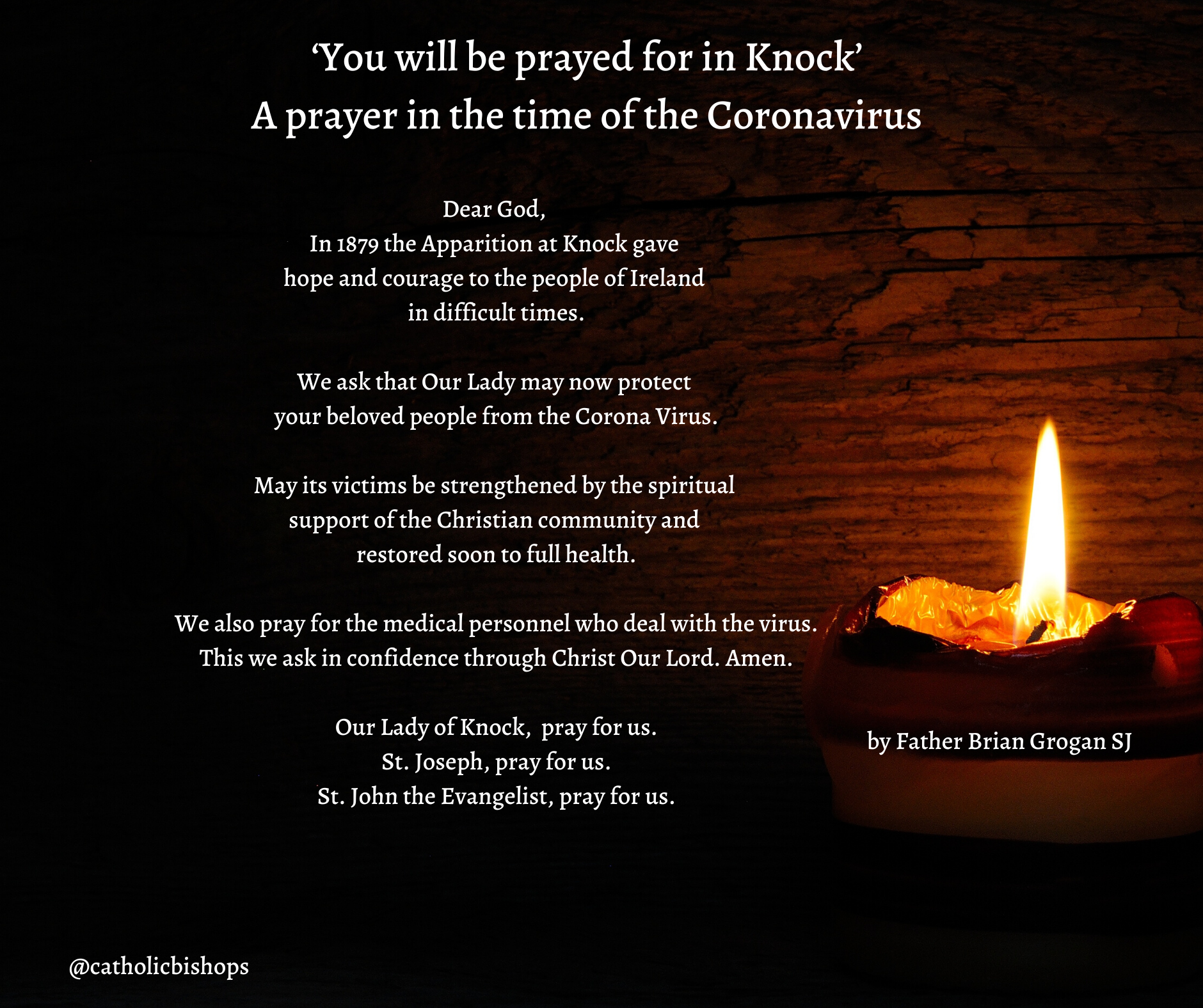 As we remember good times when our loved ones helped us on our way – times of togetherness, family times and moments of friendship, let us continue to cherish each one and to do for one another whatever we can, with generosity, recalling what was done for us. O Lord, help us to continue to love one another. Amen
Our Prayer Intentions for the Day to Pray Together as a Family
Lord, as we continue through this winter season with its short days and long nights, we pray that the Church's ministry may bring the light of Christ to all. Lord Hear Us – Lord Graciously Hear Us
We pray for our Holy Father Pope Francis. Keep him safe and give him strength as he continues his pontificate . We pray too for Pope Emeritus Benedict the Sixteenth. We pray for all Church leaders and for all our priests and religious, who give so generously all year round. Let them know that at this time of year especially how much they are appreciated and loved. Lord Hear Us – Lord Graciously Hear Us
At this time of year our thoughts turn to the Holy Land and especially to Bethlehem, the Royal City of David, the birthplace of the Royal Prince of Peace. This Christmas, we pray for justice and peace for all Christians in the land of our Lord's birth. We pray too for those across our World who are persecuted for their faith. Lord Hear Us – Lord Graciously Hear Us
In umhlaíocht duit, a Thiarna, táimid ag réiteach na slí do Chríost, do Mhac. Nár éirímid faon ar an aistear ag feitheamh dúinn don uair go mbeidh sé linn dár gcneasú is dár misniú. Sin é ár nguí chugat trínár dTiarna.
What is a Jesse Tree?
The Jesse Tree represents the family tree, or genealogy of Jesus Christ. It tells the story of God's salvation plan, beginning with creation and continuing through the Old Testament, to the coming of the Messiah. The name comes from Isaiah 11:1, "Then a shoot will spring from the stem of Jesse, and a branch from his roots will bear fruit."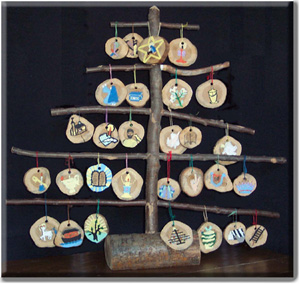 Each day of Advent a homemade ornament is added to the Jesse Tree, a small tree made of evergreen branches. These symbolic ornaments can each represent a prophecy foretelling of Christ. Other variations include creating ornaments that represent the ancestors in the lineage of Christ, or using the various monogram symbols of Christianity as handmade ornaments.
Advent Book Recommendation – Sending Positive Vibes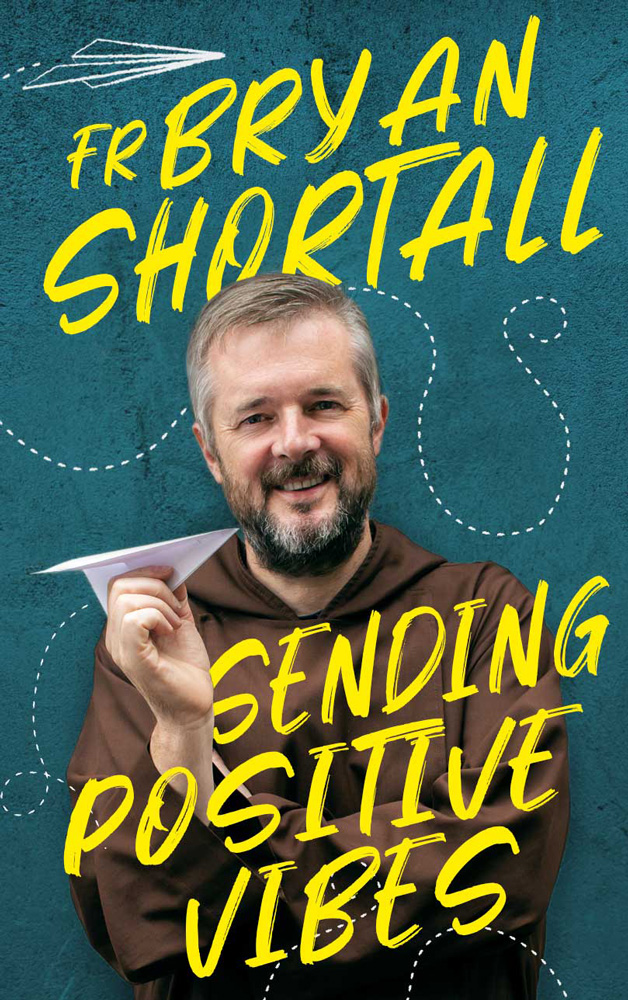 As a Capuchin priest working in Dublin Fr Bryan Shortall has seen both the good and the difficult sides of life. Always one to remain hopeful and spread the good news, in this collection of homilies, blogs, talks and reflections he draws on his own experience in parish ministry to bring a positive message to the reader.
Fr Bryan gives us an insight into the lessons he has learned from his parishioners as he chronicles the highlights of parish life, as well some more personal stories. He discusses his childhood in Dublin, a simpler time before mobile phones and social media, and also writes about the pressures of modern life, the need to unplug and difficulties with mental health.
In this book, you will find hope, inspiration, some humour and an insight into the simple Capuchin Franciscan way of life so famously represented by St Padre Pio.
Fr Bryan Shortall OFM Cap. was born in Dublin in October 1969. He joined the Capuchin order in 1987 and was ordained to the priesthood in 1997. He graduated with an MA in School Chaplaincy from Mater Dei/DCU in 2004.
He has worked in various ministries to date, including school and hospital chaplaincy, and local leadership in the Capuchin order.
His first book with Columba Books was Tired of All the Bad News in 2016.For more see www.columba.ie.
Advent Music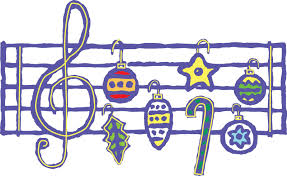 This is a piece called Waiting in Silence performed by Holy Spirit Catholic Church in Jax. Click here to listen
Ends