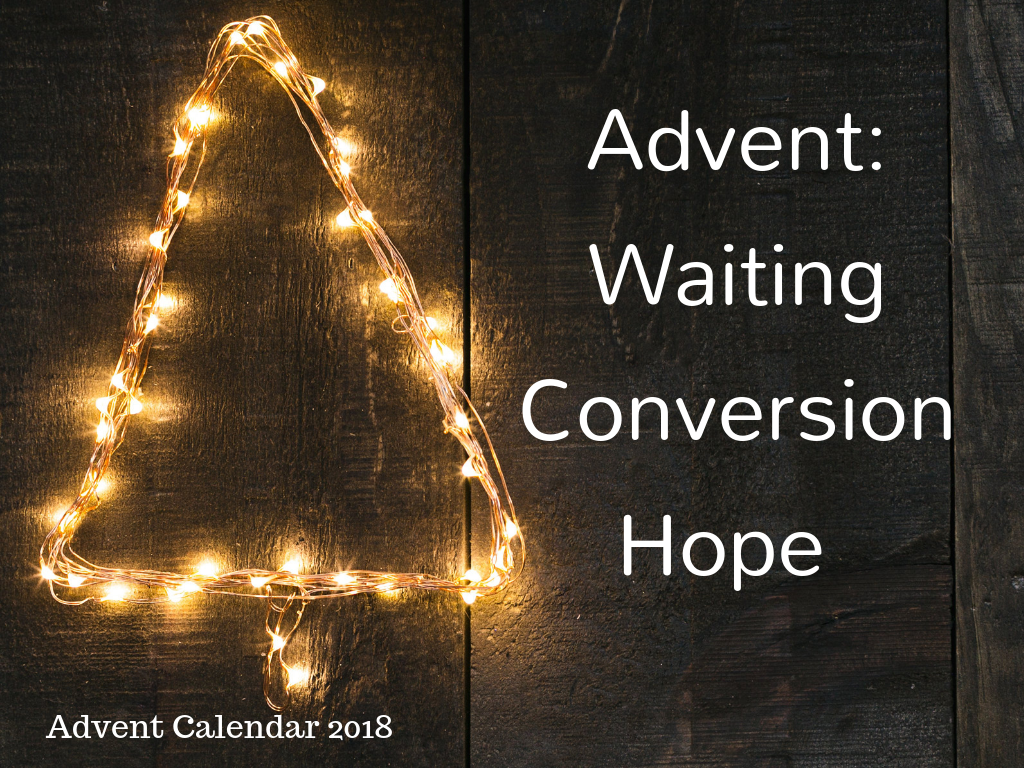 Pope Francis tells us that Advent is "an invitation to vigilance, because, not knowing when He will come, we must always be ready to depart." He also said that "we are called to enlarge the horizons of our hearts, to be surprised by the life that is presented each day with its newness. In order to do this we need to learn to not depend on our own securities, our own established plans, because the Lord comes in the hour which we don't imagine."
Readings for Tuesday of the First Week of Advent
Is 11:1-10. Ps 71:1-2, 7-8, 12-13, 17, R/cf. v 7. Lk 10:21-24. www.catholicbishops.ie/readings
The prophet speaks of the one on whom the Spirit rests. Integrity and faithfulness shall characterise him. And in those days there shall be peace. Jesus, filled with the Joy of the Holy Spirit, gives thanks to the Father for revealing the fulfilment of the prophecies.
Advent Saint of the Day
Today's Saint is Saint John Damascene, priest and doctor of the Church. He was a Syrian Christian theololgian. He became a priest in the monastery of St Sabas near Jerusalem and was a leading figure in the defence of icons in the iconoclastic controversy.


Audio: Advent Thought for the Day
Each day during Advent we are bringing you an audio Thought for the Day on a different theme. Today's Thought for the Day is from married couple Sallyann and Torbjorn Huss. In this piece they reflect on Advent as not so much a time for running around but, a time to reflect and to pray together as a married couple, a time to set realistic expectations about Christmas and as a time to simply be together. They also highlight how Christmas can be a time of great stress and strain on a marriage and they share those three little phrases that Pope Francis says are so important in a marriage: Please, Thank You, and Pardon Me.
For more on the work done by Sallyann and Torbjorn Huss with Retrouvaille Ireland see www.retrouvaille.ie/testimonials.php
Click on the link below to listen to the audio.
The Words of Pope Francis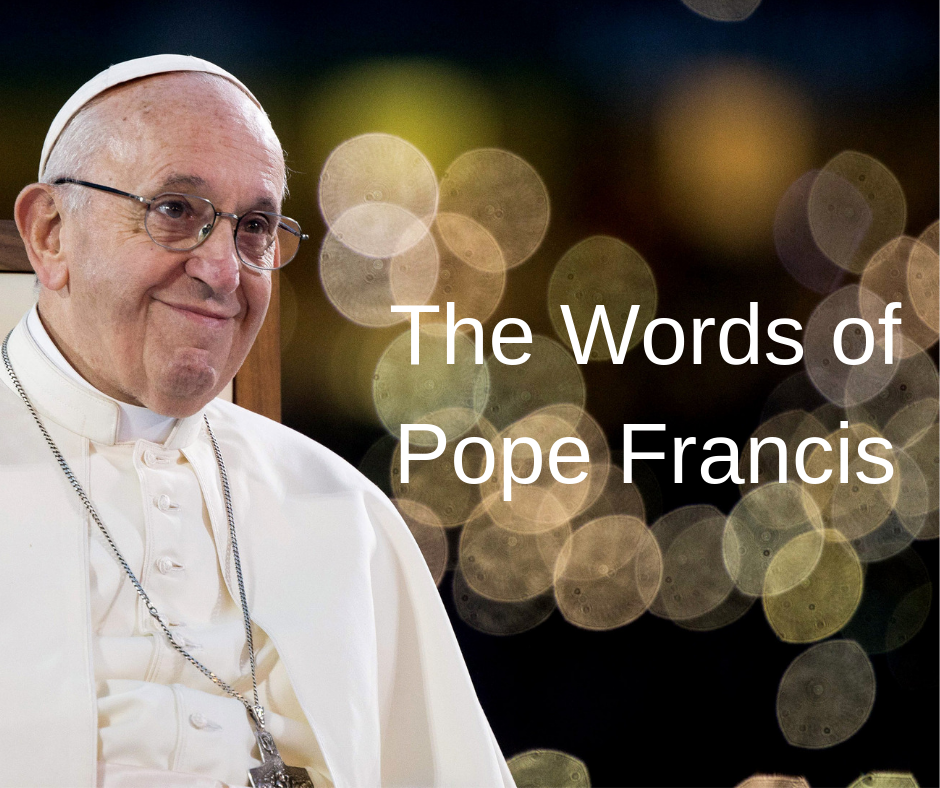 This year's Advent Calendar is providing a special focus on family as part on ongoing reflections following Pope Francis' visit to Ireland for the World Meeting of Families 2018.
The words we are sharing from Pope Francis today are taken from his Address at the meeting with authorities, civic society and the diplomatic corps in Dublin Castle on Saturday 25 August last:
It was in the family that each of us took his or her first steps in life. There we learned to live together in harmony, to master our selfish instincts and reconcile our differences, and above all to discern and seek those values that give authentic meaning and fulfilment to our lives. If we speak of our entire world as a single family, it is because we rightly acknowledge the bonds of our common humanity and we sense our call to unity and solidarity, especially with the weakest of our brothers and sisters. Yet all too often, we feel impotent before the persistent evils of racial and ethnic hatred, intractable conflicts and violence, contempt for human dignity and for fundamental human rights, and the growing divide between rich and poor. How much we need to recover, in every instance of political and social life, the sense of being a true family of peoples! And never to lose hope or the courage to persevere in the moral imperative to be peacemakers, reconcilers and guardians of one another.
Let's Live Advent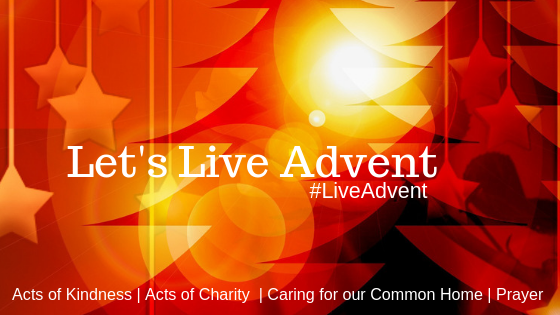 During Advent are sharing family prayers and suggestions for acts of kindness or charity that all of us are encouraged to undertake during the month of December. The Advent Calendar is also also offering tips on how families can care for our common home by having a more sustainable Christmas.
Advent Random Act of Kindness
Write a letter to someone you have not been in touch with for a while.
Advent Act of Charity
Consider giving what you can to support homeless families this Christmas. There are food banks in a lot of parishes and they all need extra help at this time of year.
Let's Live Advent by Caring for Our Common Home
Limit the use of energy resources by turning off Christmas tree and other outdoor lights before you go to bed at night or put them on a timer.
Advent Prayers
Our Prayer Intention for the Day to Pray Together
We pray for those who struggle to make sense of their lives and their losses, that they may find friends to sustain them and faith to give them hope. We ask this through Christ, Our Lord.
Amen
A Prayer for Peace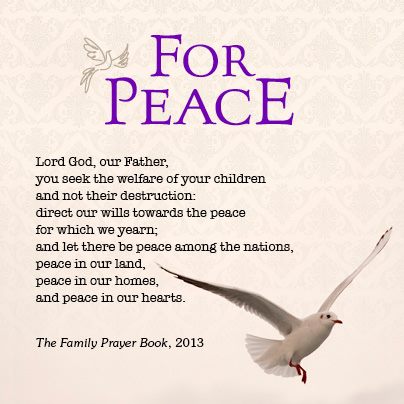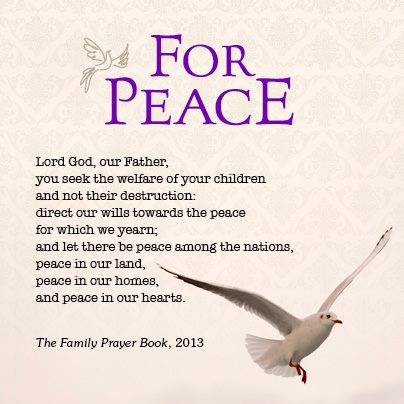 A Prayer for Advent to be a time of simplicity
We pray that this Advent may be a time marked by simplicity, calmness and quietness as we wait in hope and wonder for Jesus who is present in our lives now and whose future reign is coming.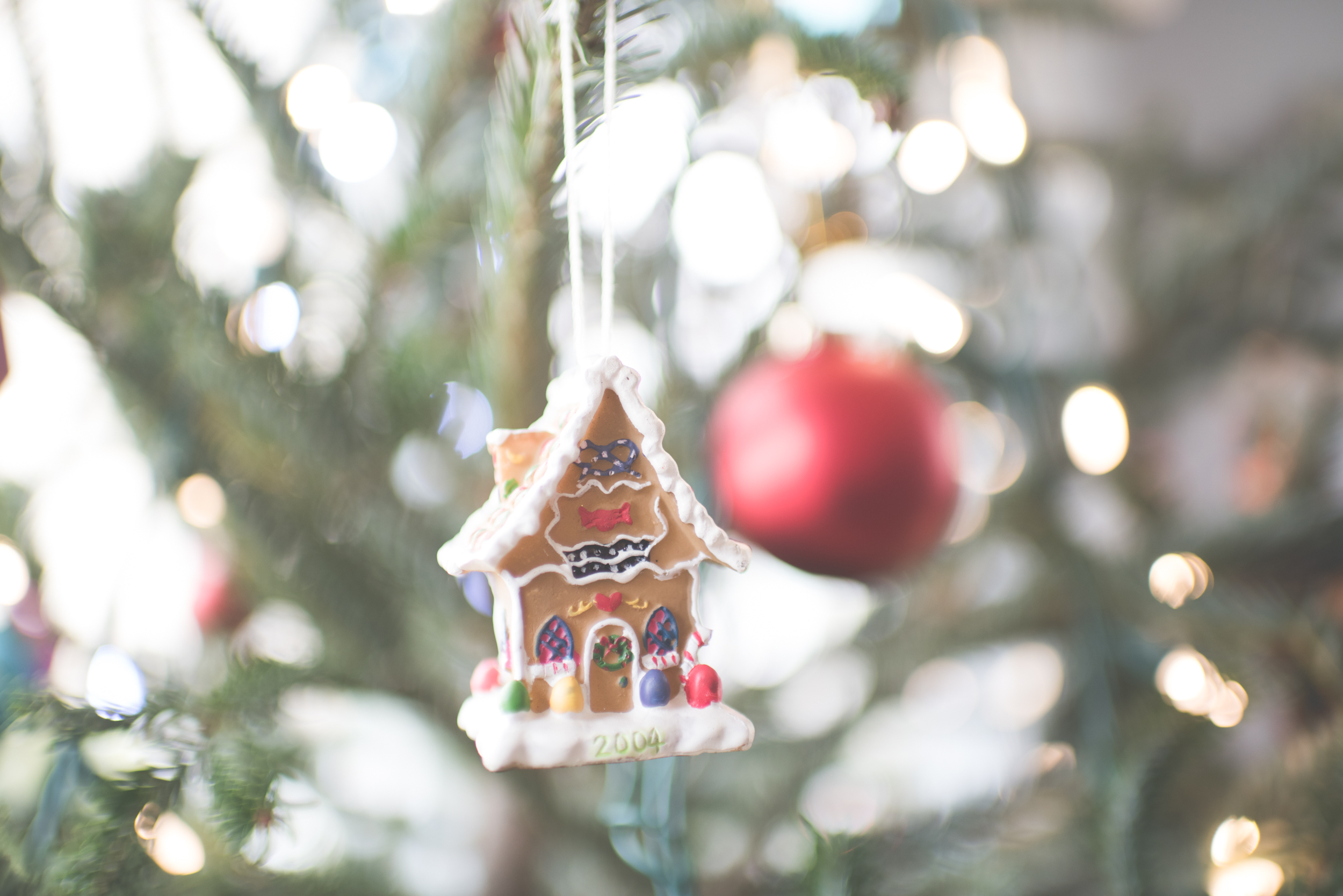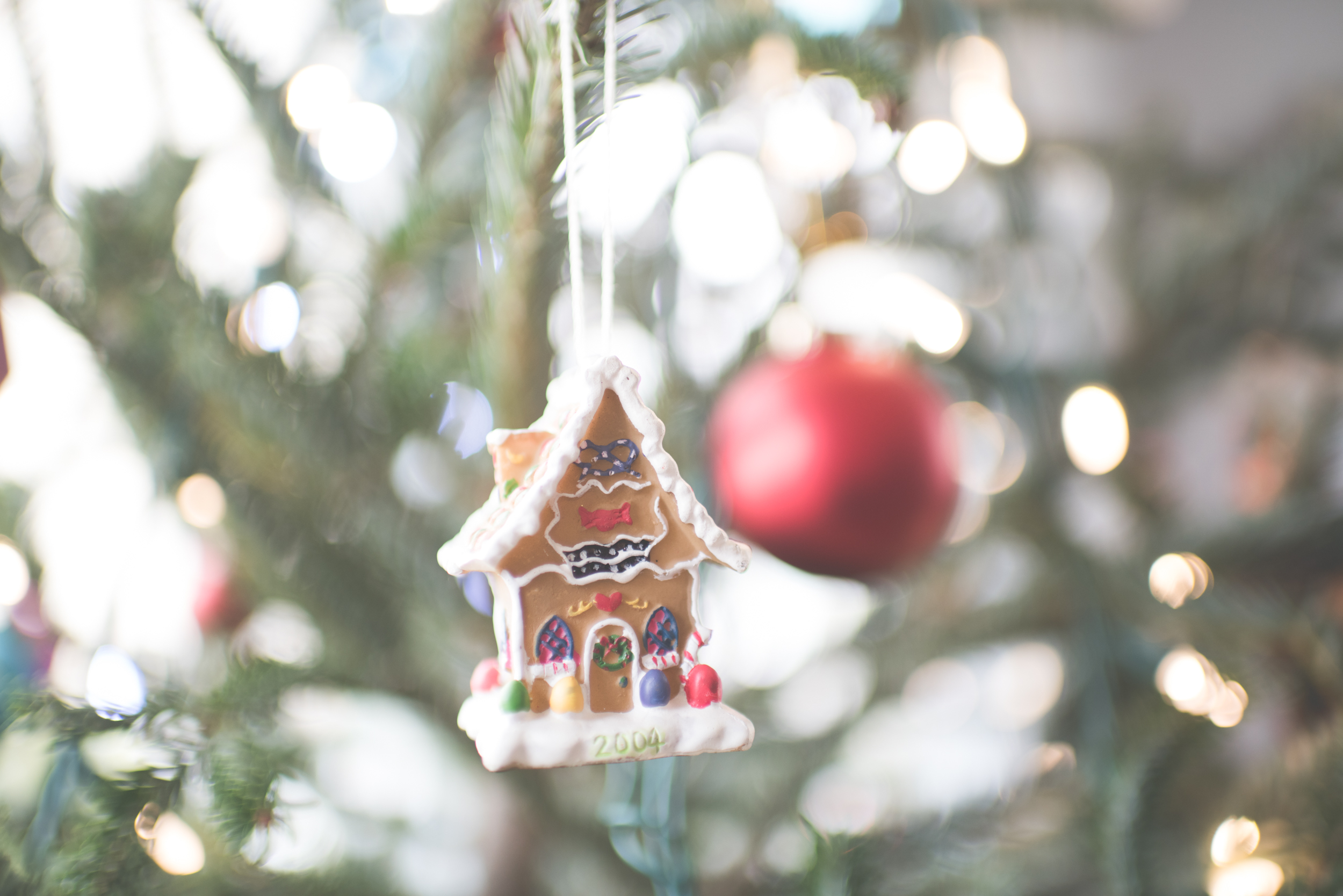 Video: A Blessing of the Christmas Tree in the home or classroom
This is a short blessing which can be used in the home or in a school classroom when the lights on the Christmas tree are ready to be switched on. Click here to view the blessing. We send special greetings today to those following our Advent Calendar in classrooms.
Advent Book Recommendation – Gratias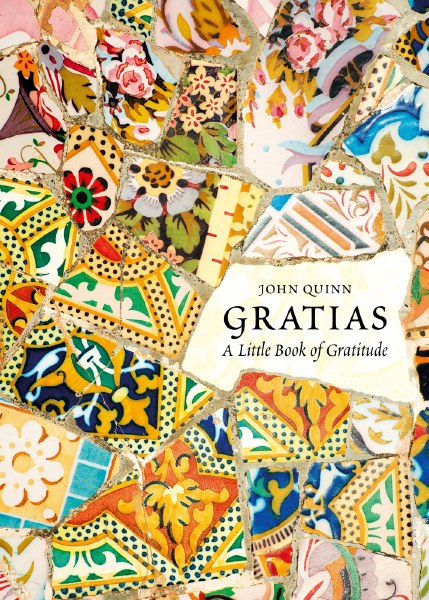 Gratias is an anthology of personal experiences, poems, memories, reflections and prayers in which expressions of thankfulness are recalled by a wide range of contributors.
Through wisdom – ancient and modern – the reader is invited to reflect on the gift of gratitude in their own lives and to express this gratitude for all things including: the natural world; the gift of love; health and healing; silence; contentment; parents; everyday things; teachers; blessings; the gift of faith; and a loving God.
With contributions from over one hundred sources, ranging from Pope Francis to Richard Burton, Seamus Heaney to Maureen Potter, Gratias offers the reader a wide spectrum of inspirational insights into the rewards of being thankful for the blessings we receive in our daily lives.
Gratias is compiled by writer and former RTÉ broadcaster John Quinn, who has published several titles with Veritas including Walking on the Pastures of Wonder; This Place Speaks to Me; The Curious Mind; Letters to Olive; and A Little Book of Ledwidge.
The book is available from Veritas and is priced €14.99. Click here for more information.
Advent Music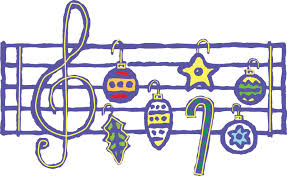 Click here to listen to Alma Redemptoris Mater, a traditional Marian hymn usually sung/chanted to conclude night prayer during Advent and Christmas.