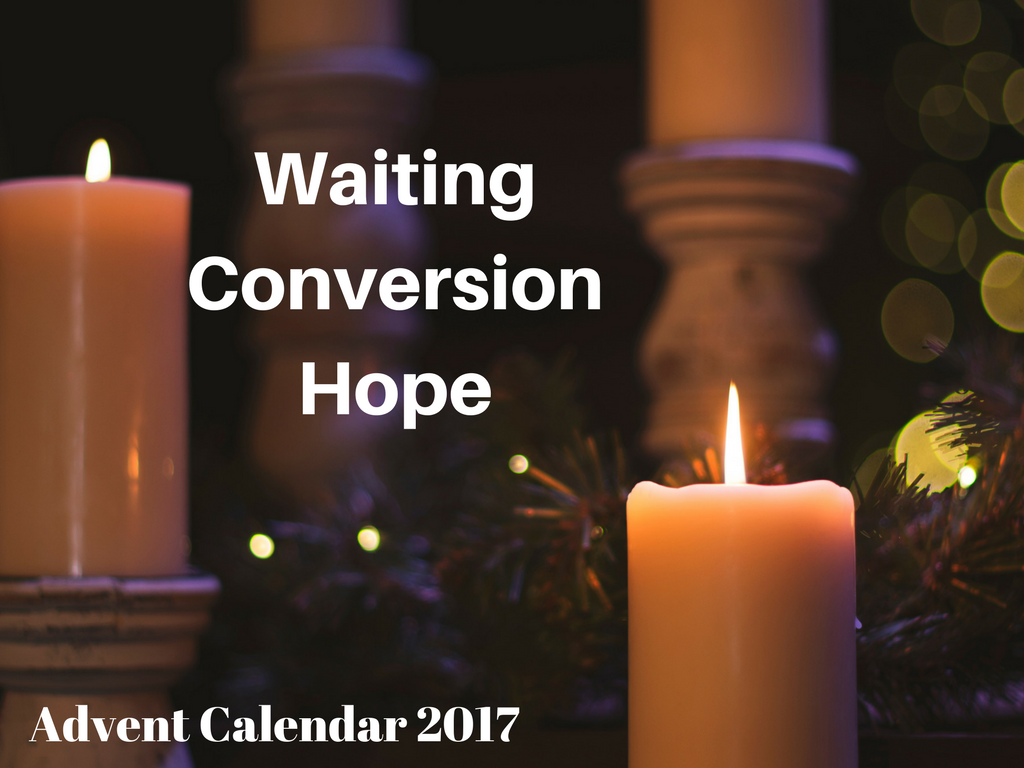 Readings for Saturday of the First Week of Advent
Is 30:19-21, 23-26. Ps 146:1-6, R/ Is 30:18. Mt 9:35-10:1, 6-8. www.catholicbishops.ie/readings.
God's ears are not deaf to the cries of the needy. Jesus, as a shepherd, feels compassion for those who have lost the way.


Advent Thought for the Day
Each day during Advent we are bringing you an audio Thought for Today on a different theme. Today's Thought for Today is by Father Vincent Sherlock, a priest of the Diocese of Elphin. In this piece entitled 'A Room With A View', Father Vincent talks about the significance of offering shelter and of being prepared this Advent season.
Click here to listen.

Pope Francis believes that in a world where humanity is often wounded, mistreated, and dominated by a lack of love, the family is the "yes" of God as Love. In spite of all the pressures and difficulties it faces, Pope Francis believes that the family is still good news for today's world.
In 2016, he wrote Amoris Laetitia (The Joy of Love), a document about love, marriage and family life, and now he has given Ireland a special responsibility. He has asked Ireland to host the World Meeting of Families in 2018 and to prepare for that event by offering families, parishes and groups a way of thinking about and sharing his message in The Joy of Love: that the Gospel of the Family continues to be a Joy for the World.
The Amoris: Let's Talk Family! Let's Be Family! programme is a response to Pope Francis' request. The programme aims to support families and parishes as we set out on the journey of preparation to the World Meeting of Families, taking place in Dublin from 21st to 26th August 2018, and to continue that journey in the years ahead.
During Advent we are reflecting on some of the themes from Amoris Laetitia as well as inviting you to 'Let's Talk Family! Let's Be Family During Advent'. We are also offering reflections, a thought for the day, and suggesting practical ways we can be family wherever we are. These include daily random acts of kindness, charity and love that families, groups, school classrooms and parishes can take on during Advent.
Let's Talk Family – Thought for the Day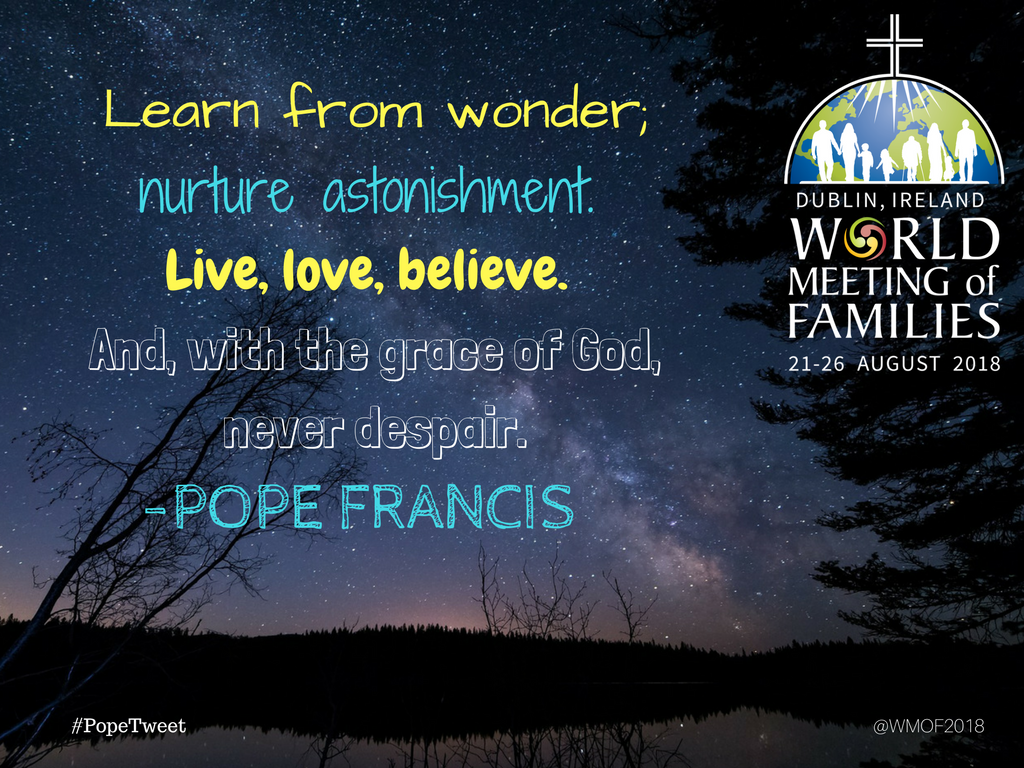 Please feel free to save this image and to share it across your social media pages.
Let's Talk Family – Pope Francis' writing in Amoris Laetitia
There comes a point where a couple's love attains the height of its freedom and becomes the basis of a healthy autonomy. This happens when each spouse realizes that the other is not his or her own, but has a much more important master, the one Lord. (Amoris Laetitia Chapter Nine)
Let's Be Family – Random Act of Kindness
Sit down as family and share a meal around the table without the distractions of digital devices!
Let's Be Family – Act of Charity
Bring some food along to the nearest collection point for Christmas food appeals.
Let's Be Family – Our Prayer Intentions for the Day to Pray Together as a Family
1. We pray for the dead;
that they may enjoy eternal life
rejoicing in the Lord's house.
2. We pray for those who feel lonely at this time of year,
those who mourn and those who are far from
family and friends.
Blessing of the Crib in the Home
In homes across Ireland this weekend Christmas trees and cribs may be put in place in preparation for Christmas. Below are links to two short videos: (i) A Blessing of the Crib in the home and (ii) A Blessing of the Christmas Tree:
Christmas Tree Blessing
Blessing of the Crib
Taken from The Family Prayer Book published by Veritas (www.veritas.ie).
Advent Books for Children
Click here for a selection of books and resources for the World Meeting of Families 2018 which are available from Veritas.
Advent Music

O Sanctissima, a Marian hymn from around the 18th century. This particular version, by the Cathedral Singers of Richard Proulx, is highly abridged of the original.
O sanctissima, O piissima,
Dulcis Virgo Maria.
Mater amata, intemerata,
Ora, ora pro nobis
Tota pulchra es, O Maria
Et macula non est in te
Mater amata, intemerata,
Ora, ora pro nobis.
Sicut lilium inter spinas,
Sic Maria inter filias
Mater amata, intemerata,
Ora, ora pro nobis.
Click here to listen.