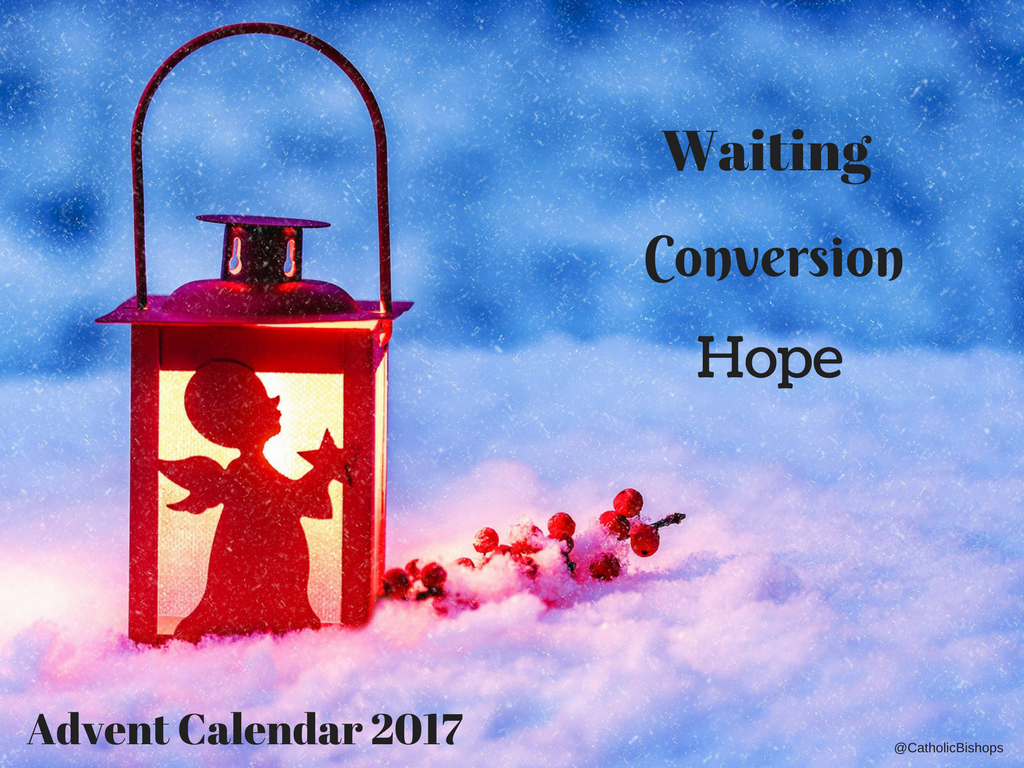 Readings for Wednesday 20 December 2016 (Third Week of Advent)
Is 7:10-14. Ps 23:1-6, R/ v 7, 10. Lk 1:26-38. www.catholicbishops.ie/readings
The faithful who carry the spirit of Advent from the liturgy into their own lives perceive the inexpressible love in the Virgin Mary's welcoming of her Son. Thus the Advent liturgy leads them to keep Mary before their own eyes as a model and to prepare the way for the coming Saviour, with wonder and praise. Key of David, come to liberate those who are captive in darkness.
The O Antiphons
The "O Antiphons" refer to the seven antiphons that are recited (or chanted) preceding the Magnificat during Vespers of the Liturgy of the Hours. They cover the special period of Advent preparation known as the Octave before Christmas, December 17-23, with December 24 being Christmas Eve and Vespers for that evening being for the Christmas Vigil.
The exact origin of the "O Antiphons" is not known. Boethius (c. 480-524) made a slight reference to them, thereby suggesting their presence at that time. At the Benedictine abbey of Fleury (now Saint-Benoit-sur-Loire), these antiphons were recited by the abbot and other abbey leaders in descending rank, and then a gift was given to each member of the community. By the eighth century, they are in use in the liturgical celebrations in Rome. The usage of the "O Antiphons" was so prevalent in monasteries that the phrases, "Keep your O" and "The Great O Antiphons" were common sayings. We might conclude that in some fashion the "O Antiphons" have been part of our liturgical tradition since the very early Church.
The importance of "O Antiphons" is twofold: Each one highlights a title for the Messiah: O Sapientia (O Wisdom), O Adonai (O Lord), O Radix Jesse (O Root of Jesse), O Clavis David (O Key of David), O Oriens (O Rising Sun), O Rex Gentium (O King of the Nations), and O Emmanuel. Also, each one refers to the prophecy of Isaiah of the coming of the Messiah.
Click here to listen to O Clavis David (O Key of David).


Audio: Advent Thought for the Day
Each day during Advent we are bringing you an audio Thought for the Day on a different theme. Today's Thought for the Day is a Prayer for those away from home at this time of year.
Click below to listen to the audio:

Pope Francis believes that in a world where humanity is often wounded, mistreated, and dominated by a lack of love, the family is the "yes" of God as Love. In spite of all the pressures and difficulties it faces, Pope Francis believes that the family is still good news for today's world.
In 2016, he wrote Amoris Laetitia (The Joy of Love), a document about love, marriage and family life, and now he has given Ireland a special responsibility. He has asked Ireland to host the World Meeting of Families in 2018 and to prepare for that event by offering families, parishes and groups a way of thinking about and sharing his message in The Joy of Love: that the Gospel of the Family continues to be a Joy for the World.
The Amoris: Let's Talk Family! Let's Be Family! programme is a response to Pope Francis' request. The programme aims to support families and parishes as we set out on the journey of preparation to the World Meeting of Families, taking place in Dublin from 21st to 26th August 2018, and to continue that journey in the years ahead.
During Advent we are reflecting on some of the themes from Amoris Laetitia as well as inviting you to 'Let's Talk Family! Let's Be Family During Advent'. We are also offering reflections, a thought for the day, and suggesting practical ways we can be family wherever we are. These include daily random acts of kindness, charity and love that families, groups, school classrooms and parishes can take on during Advent.
Let's Talk Family – Thought for the Day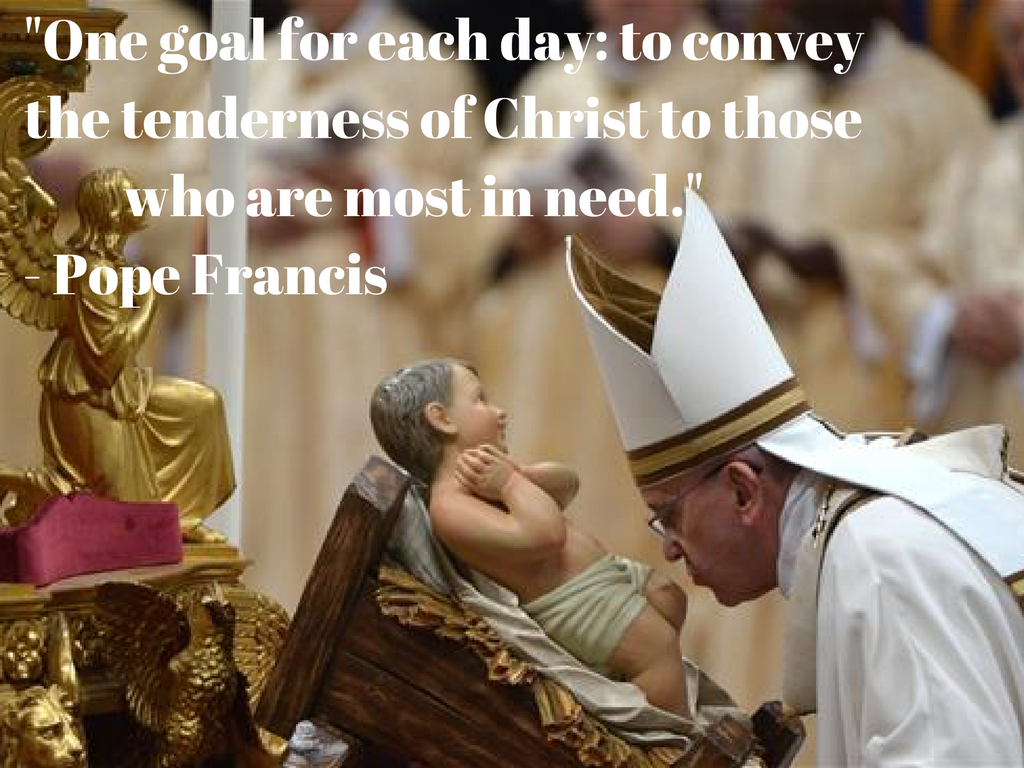 Our family thought for the day for today is from Pope Francis. Please feel free to save this image and to share it across your social media pages.
Let's Talk Family – Pope Francis
A very wise piece of advice from Pope Francis for this third week of Advent as the stresses of preparing for Christmas come to the fore: "It is so important to listen! Husbands and wives need to communicate to bring happiness and serenity to family life."
Let's Be Family – Random Act of Kindness
Check in on each other as husband and wife during these busy days. Take time to stop and share a moment together. Make each other a cuppa!
Let's Be Family – Act of Charity
Support families in need this Christmas. Give what you can to local parish food banks.
Let's Be Family – Our Prayer Intentions for the Day to Pray Together as a Family
Prayer for Peace by Pope Francis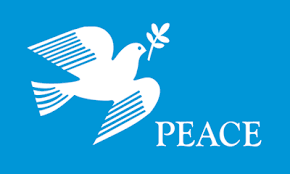 Lord God of peace, hear our prayer!
We have tried so many times and over so many years to
resolve our conflicts by our own powers and by the force
of our arms. How many moments of hostility and darkness
have we experienced; how much blood has been shed; how
many lives have been shattered; how many hopes have
been buried… But our efforts have been in vain.
Now, Lord, come to our aid! Grant us peace, teach us
peace; guide our steps in the way of peace. Open our eyes
and our hearts, and give us the courage to say: "Never
again war!"; "With war everything is lost". Instil in our
hearts the courage to take concrete steps to achieve peace.
Lord, God of Abraham, God of the Prophets, God of Love,
you created us and you call us to live as brothers and
sisters. Give us the strength daily to be instruments of
peace; enable us to see everyone who crosses our path as
our brother or sister. Make us sensitive to the plea of our
citizens who entreat us to turn our weapons of war into
implements of peace, our trepidation into confident trust,
and our quarrelling into forgiveness.
Keep alive within us the flame of hope, so that with
patience and perseverance we may opt for dialogue and
reconciliation. In this way may peace triumph at last, and
may the words "division", "hatred" and "war" be
banished from the heart of every man and woman. Lord,
defuse the violence of our tongues and our hands. Renew
our hearts and minds, so that the word which always
brings us together will be "brother", and our way of life
will always be that of: Shalom, Peace, Salaam!
Amen.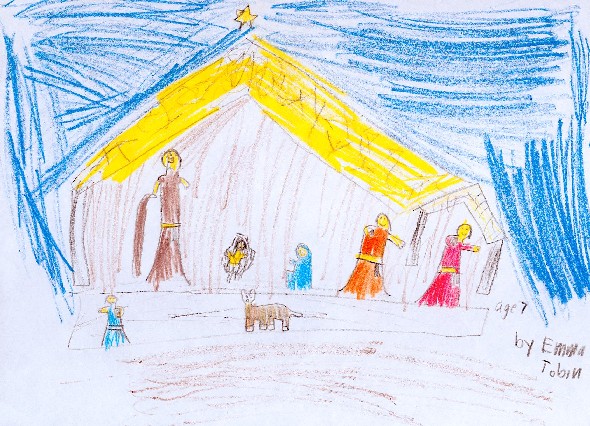 Advent Prayer Intentions
1. May I follow you Lord
in your special love for all,
the most vulnerable
and disadvantaged,
with special concern for,
the hungry, the poor, the old, the sick, and those who have no family.
Source: The Family Prayer Book, Veritas
2. We pray for tolerance;
that divisions in families and in society may be broken down
so as all people can live in harmony.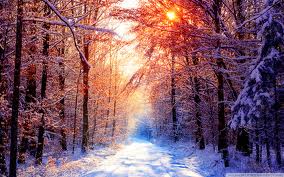 Winter
Trees are bare,
Frost's in the air.
Nothing seems to grow.
God's love is there,
God still takes care
of the winter world I know.
Music
It's time for a piece from the Messiah. This is Ev'ry valley shall be exhalted performed by the London Symphony Orchestra. Click here to watch/listen.