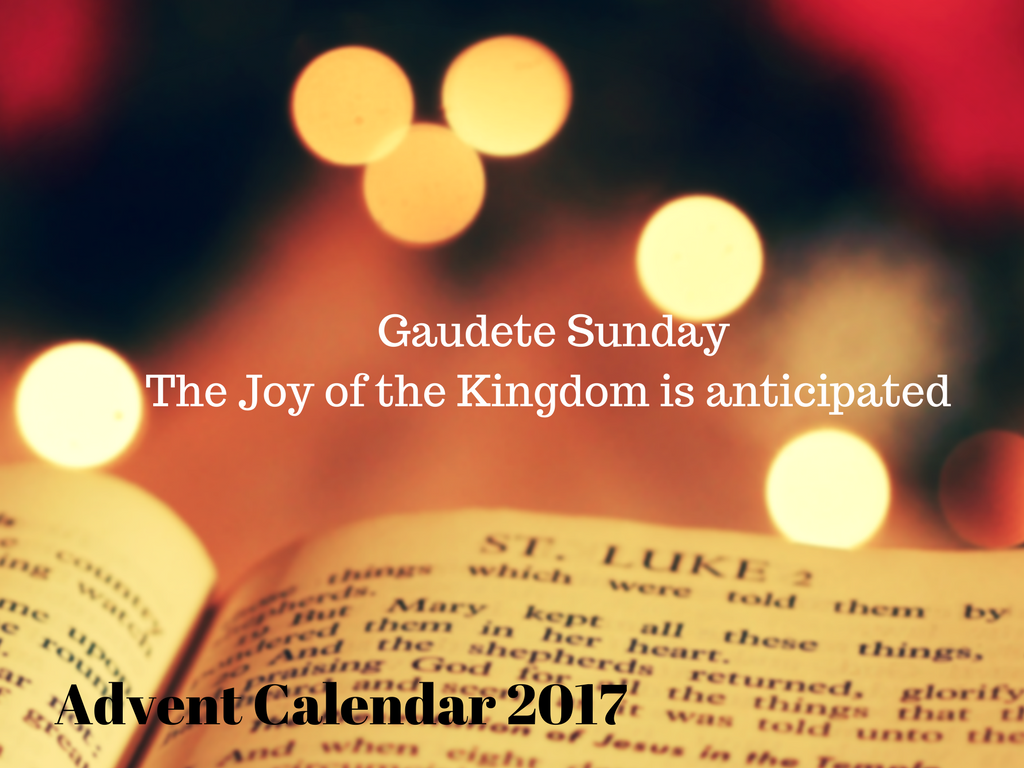 Readings for the Third Sunday of Advent (Gaudete Sunday)
Click on www.catholicbishops.ie/readings for our readings in English and Irish for the third Sunday of Advent.
As we journey in Advent and look forward to Christmas, we celebrate our joy at the coming of the Lord. Joy, prayer and thanksgiving should characterise Christian worship. Patient waiting for the fulfilment is our Christian duty. There should be no complaining, no giving up or losing heart. Joy, prayer and thanksgiving should characterise the Christian community. Because the man of integrity has come with good news for the poor, we can exult for joy. But his coming will mean that we also will practice justice and integrity.
The Advent Wreath on the Third Sunday of Advent – Gaudete Sunday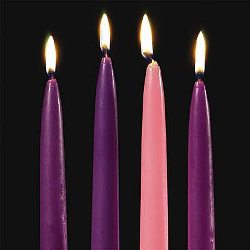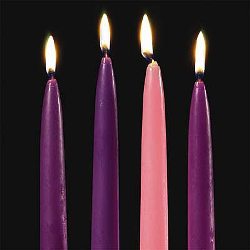 Gaudete Sunday is the Third Sunday of Advent. Like Lent, Advent is a penitential season, so the priest normally wears purple vestments.
But on Gaudete Sunday, having passed the midpoint of Advent, the Church lightens the mood a little, and the priest may wear rose vestments.
The change in color provides us with encouragement to continue our spiritual preparation— especially prayer and fasting— for Christmas.
For this same reason, the third candle of the Advent wreath, lit today, Gaudete Sunday, is traditionally rose-coloured.


Advent Thought for the Day
Each day during Advent we are bringing you an audio Thought for the Day on a different theme. Today's Thought for Today is from Bishop Fintan Monaghan
An tEaspag Fiontán Ó Monacháin ag macnamh ar dóchas na hAidbhinte.
Click here to listen.

Pope Francis believes that in a world where humanity is often wounded, mistreated, and dominated by a lack of love, the family is the "yes" of God as Love. In spite of all the pressures and difficulties it faces, Pope Francis believes that the family is still good news for today's world.
In 2016, he wrote Amoris Laetitia (The Joy of Love), a document about love, marriage and family life, and now he has given Ireland a special responsibility. He has asked Ireland to host the World Meeting of Families in 2018 and to prepare for that event by offering families, parishes and groups a way of thinking about and sharing his message in The Joy of Love: that the Gospel of the Family continues to be a Joy for the World.
The Amoris: Let's Talk Family! Let's Be Family! programme is a response to Pope Francis' request. The programme aims to support families and parishes as we set out on the journey of preparation to the World Meeting of Families, taking place in Dublin from 21st to 26th August 2018, and to continue that journey in the years ahead.
During Advent we are reflecting on some of the themes from Amoris Laetitia as well as inviting you to 'Let's Talk Family! Let's Be Family During Advent'. We are also offering reflections, a thought for the day, and suggesting practical ways we can be family wherever we are. These include daily random acts of kindness, charity and love that families, groups, school classrooms and parishes can take on during Advent.
Let's Talk Family – Thought for the Day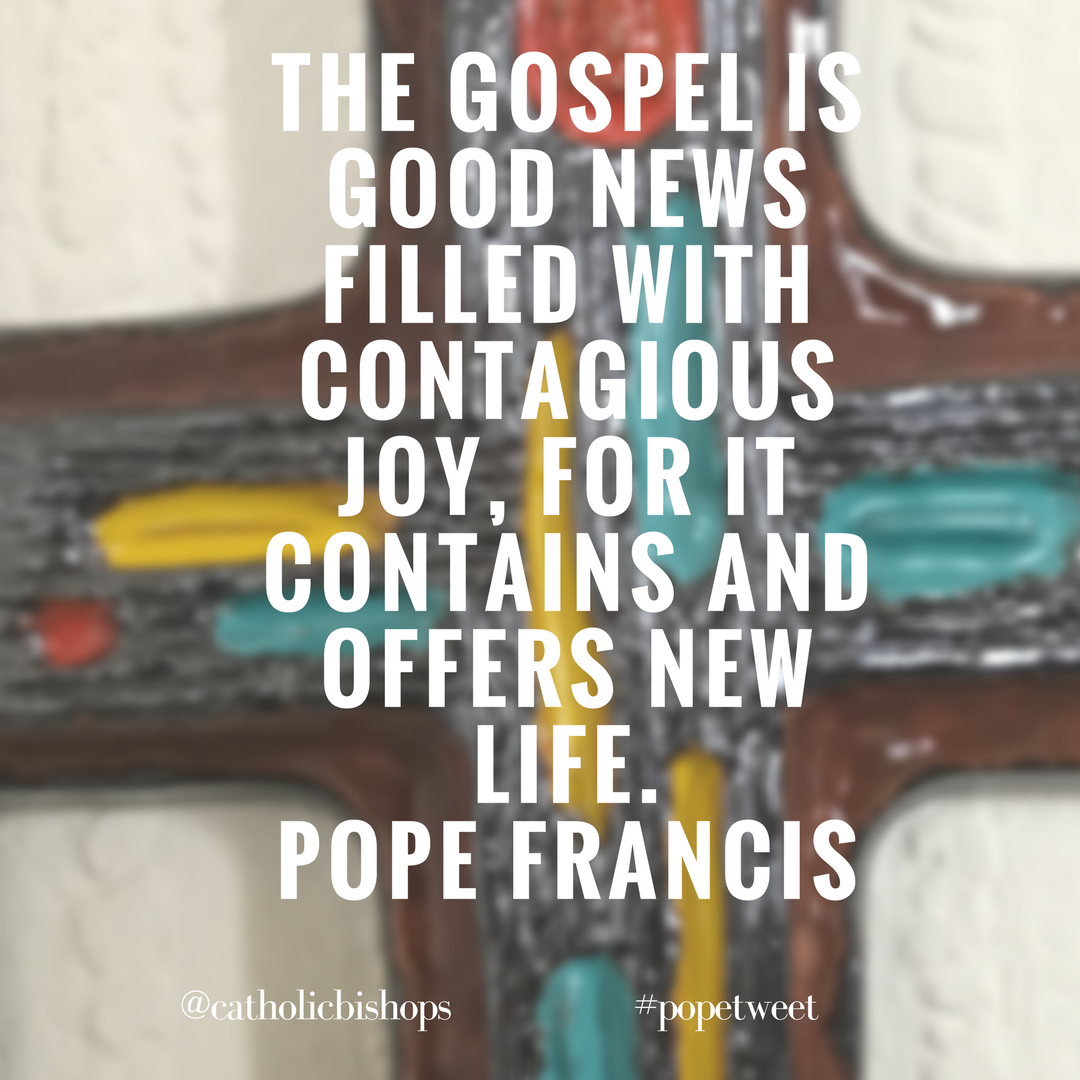 Our family thought for the day for today is from Pope Francis. Please feel free to save this image and to share it across your social media pages.
Let's Talk Family – Pope Francis
Children are a treasure for humanity, for they constantly evoke that necessary condition for entering the Kingdom of God: that of not considering ourselves self-sufficient, but in need of help, of love, of forgiveness. (10 December 2016) Follow Pope Francis shared this inspiring thought on Instagram where you can find and follow him as 'Franciscus'.
Let's Be Family – Random Act of Kindness
Consider taking some time for a digital detox today. Go for a walk with someone. Get out and appreciate the beauty of nature.
Let's Be Family – Act of Charity
There are lots of services out there that need our help this year like Saint Vincent De Paul, the Capuchin Day Centre in Dublin, and Crosscare to name just a couple. Diocesan and parish websites are a good source of information on local initiatives such as parish food banks. Many parish food banks need extra supplies this time of year so why not take something to Mass this weekend to donate to the food bank.
You can also find information on Trócaire's range of ethical gifts on their website www.trocaire.org.
Let's Be Family – Our Prayer Intention for the Day to Pray Together as a Family
We pray for all parents and teachers;
that they may help the new generation to grow
in faith and love.
We pray for all those who work to care for the sick;
doctors, nurses, carers, those who work in hospitals
and hospices and all who offer support and care to families
in times of illness.
Happy Birthday Pope Francis
Today is Pope Francis' birthday. Happy Birthday Holy Father. We are praying for you,
Advent Music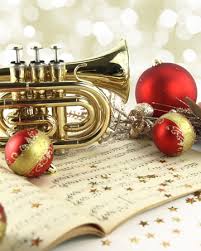 Guadete is an up-tempo, jovial 16th century Christmas carol. This is a performance by Anúna as part of the "Anúna : Celtic Origins" show with arrangement by Michael McGlynn. Click here to listen.
The O Antiphons



The "O Antiphons" refer to the seven antiphons that are recited (or chanted) preceding the Magnificat during Vespers of the Liturgy of the Hours. They cover the special period of Advent preparation known as the Octave before Christmas, December 17-23, with December 24 being Christmas Eve and Vespers for that evening being for the Christmas Vigil.
The exact origin of the "O Antiphons" is not known. Boethius (c. 480-524) made a slight reference to them, thereby suggesting their presence at that time. At the Benedictine abbey of Fleury (now Saint-Benoit-sur-Loire), these antiphons were recited by the abbot and other abbey leaders in descending rank, and then a gift was given to each member of the community. By the eighth century, they are in use in the liturgical celebrations in Rome. The usage of the "O Antiphons" was so prevalent in monasteries that the phrases, "Keep your O" and "The Great O Antiphons" were common sayings. We might conclude that in some fashion the "O Antiphons" have been part of our liturgical tradition since the very early Church.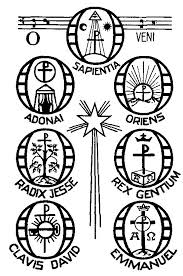 The importance of "O Antiphons" is twofold: Each one highlights a title for the Messiah: O Sapientia (O Wisdom), O Adonai (O Lord), O Radix Jesse (O Root of Jesse), O Clavis David (O Key of David), O Oriens (O Rising Sun), O Rex Gentium (O King of the Nations), and O Emmanuel. Also, each one refers to the prophecy of Isaiah of the coming of the Messiah.
Click here to listen to O Sapeinta.
ENDS