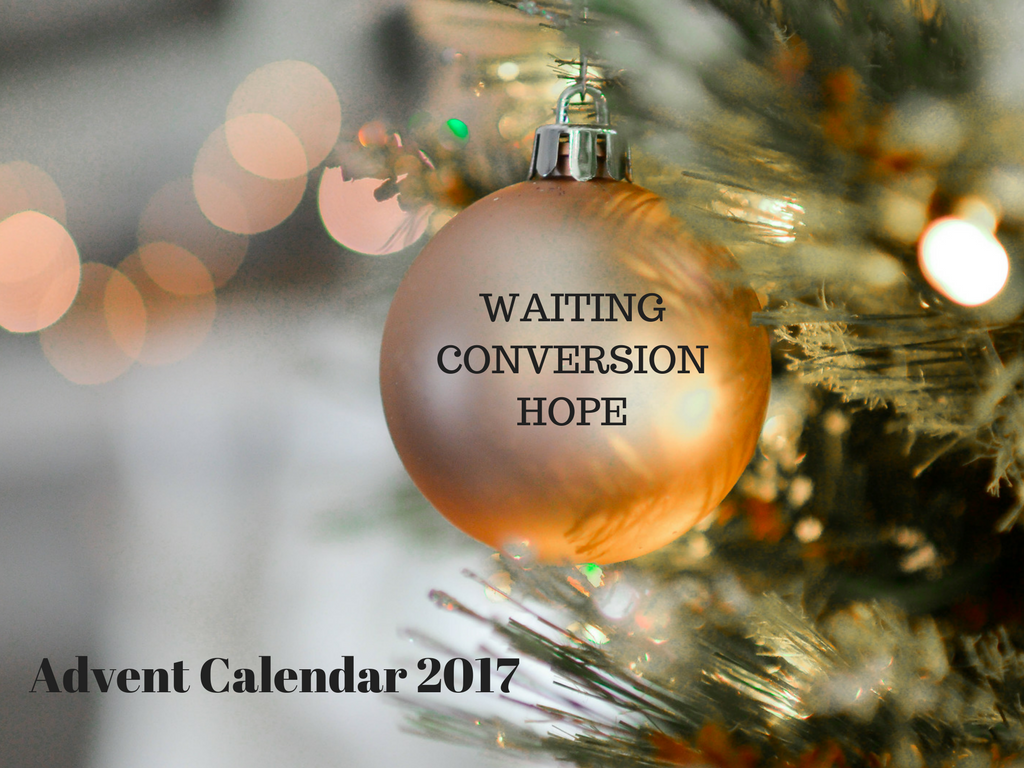 Readings for Saturday of the Second Week of Advent
Eccles (Sir) 48:1-4, 9-11. Ps 79:2-3, 15-16, 18-19, R/ v 4. Mt 17:10-13. www.catholicbishops.ie/readings


Audio: Advent Thought for the Day
Each day during Advent we are bringing you an audio Thought for the Day on a different theme. Today's Thought for the Day is a piece by Father Donal Neary SJ which is read by Katie Crosby from the Catholic Communications Office. In this piece Katie reflects on how Christmas can bring out the best in us and how at this time of year we find ourselves challenged to awaken to issues of justice and dignity. Click below to listen to the audio.

Pope Francis believes that in a world where humanity is often wounded, mistreated, and dominated by a lack of love, the family is the "yes" of God as Love. In spite of all the pressures and difficulties it faces, Pope Francis believes that the family is still good news for today's world.
In 2016, he wrote Amoris Laetitia (The Joy of Love), a document about love, marriage and family life, and now he has given Ireland a special responsibility. He has asked Ireland to host the World Meeting of Families in 2018 and to prepare for that event by offering families, parishes and groups a way of thinking about and sharing his message in The Joy of Love: that the Gospel of the Family continues to be a Joy for the World.
The Amoris: Let's Talk Family! Let's Be Family! programme is a response to Pope Francis' request. The programme aims to support families and parishes as we set out on the journey of preparation to the World Meeting of Families, taking place in Dublin from 21st to 26th August 2018, and to continue that journey in the years ahead.
During Advent we are reflecting on some of the themes from Amoris Laetitia as well as inviting you to 'Let's Talk Family! Let's Be Family During Advent'. We are also offering reflections, a thought for the day, and suggesting practical ways we can be family wherever we are. These include daily random acts of kindness, charity and love that families, groups, school classrooms and parishes can take on during Advent.
Let's Talk Family – Thought for the Day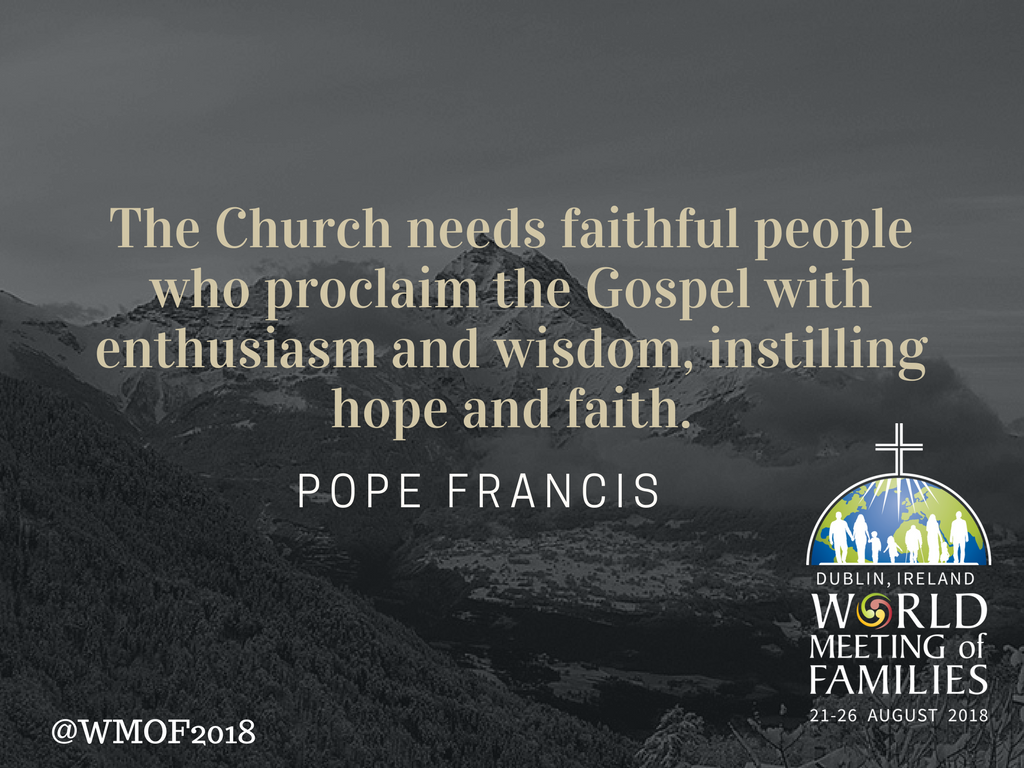 Our family thought for the day for today is from Pope Francis. Please feel free to save this image and to share it across your social media pages.
Let's Talk Family – Pope Francis writing in Evangelii Gaudium (The Joy of the Gospel)
Mary was able to turn a stable into a home for Jesus, with poor swaddling clothes and an abundance of love. She is the handmaid of the Father who sings his praises. She is the friend who is ever concerned that wine not be lacking in our lives. She is the woman whose heart was pierced by a sword and who understands all our pain. As mother of all, she is a sign of hope for peoples suffering the birth pangs of justice. She is the missionary who draws near to us and accompanies us throughout life, opening our hearts to faith by her maternal love. As a true mother, she walks at our side, she shares our struggles and she constantly surrounds us with God's love. Through her many titles, often linked to her shrines, Mary shares the history of each people which has received the Gospel and she becomes a part of their historic identity. Many Christian parents ask that their children be baptized in a Marian shrine, as a sign of their faith in her motherhood which brings forth new children for God. There, in these many shrines, we can see how Mary brings together her children who with great effort come as pilgrims to see her and to be seen by her. Here they find strength from God to bear the weariness and the suffering in their lives. As she did with Juan Diego, Mary offers them maternal comfort and love, and whispers in their ear: "Let your heart not be troubled… Am I not here, who am your Mother?" – Evangelii Gaudium, 286
Let's Be Family – Random Act of Kindness
Be kind to those you meet in the coming days. Don't forget those important phrases that are at the heart of family life – Please, I'm Sorry and Thank You!
Let's Be Family – Act of Charity
Don't forget to think ethical gifts if you are doing some Christmas shopping today or to think of local families who might need assistance in putting their family meal together for this Christmas. There are lots of services out there that need our help this year like Saint Vincent De Paul, the Capuchin Day Centre in Dublin, Crosscare to name just a couple. Diocesan and parish websites are a good source of information on local initiatives such as parish food banks.
You can also find information on Trócaire's range of ethical gifts on their website www.trocaire.org
Let's Be Family – Our Prayer Intention for the Day to Pray Together as a Family
We pray for our Holy Father's prayer intentions for the month of December.
Pope Francis on Monday released a video message accompanying his prayer intention for the month of December, which this month is "For the elderly."
"Let us keep in mind our elders, so that sustained by families and institutions, may with their wisdom and experience collaborate in the education of new generations."
It has become the custom of Pope Francis to release a video message detailing his new prayer intention each month.
The monthly videos are promoted by the "Worldwide Prayer Network of the Apostleship of Prayer," an organisation dedicated to spreading the Pope's prayer intentions concerning the challenges facing humanity.
You can watch this month's video here.
Video: A Blessing of the Crib in the Home
A Blessing of the Crib in the home from the Council for Marriage and the Family. Click here to watch this blessing.
Christmas Crib Prayer
Filled with wonder at the nearness of our God in
Mary's newborn child, may we now offer him our
praise, worship and thanksgiving and give him
the love and loyalty of our hearts. Amen.
Source: The Veritas Book of Blessing Prayers
Advent Music
Creator of the Stars at Night performed by Ely Cathedral Choir. Click here to listen to this piece.