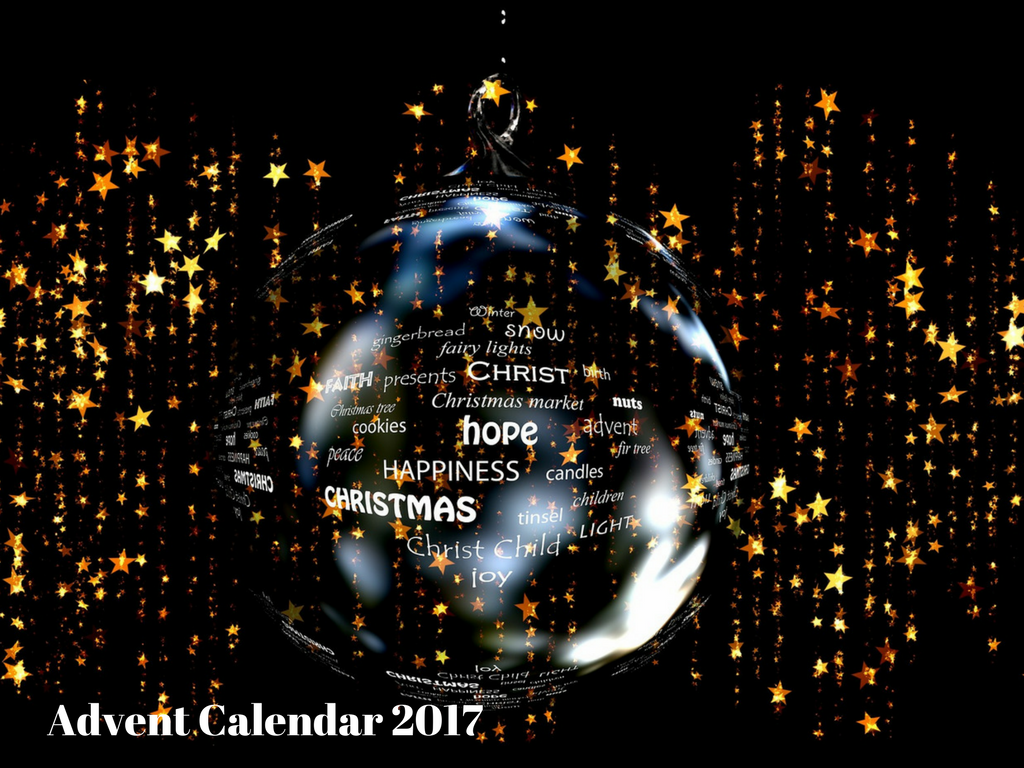 Readings for Monday 11 December 2017 (Second Week of Advent)
Is 35:1-10. Ps 84:9-14, R/ Is 35:4. Lk 5:17-26. www.catholicbishops.ie/readings.
The marvellous vision of God's saving love is expressed in some of the most poetic language of the prophet. This vision is realised in the life and works of Jesus Christ.


Audio: Advent Thought for the Day
Each day during Advent we are bringing you an audio Thought for the Day on a different theme. Today's Thought for the Day is from Father Michael Drumm, a priest of the Diocese of Elphin. In this piece Father Drumm reflects on Advent as a time of waiting.

Pope Francis believes that in a world where humanity is often wounded, mistreated, and dominated by a lack of love, the family is the "yes" of God as Love. In spite of all the pressures and difficulties it faces, Pope Francis believes that the family is still good news for today's world.
In 2016, he wrote Amoris Laetitia (The Joy of Love), a document about love, marriage and family life, and now he has given Ireland a special responsibility. He has asked Ireland to host the World Meeting of Families in 2018 and to prepare for that event by offering families, parishes and groups a way of thinking about and sharing his message in The Joy of Love: that the Gospel of the Family continues to be a Joy for the World.
The Amoris: Let's Talk Family! Let's Be Family! programme is a response to Pope Francis' request. The programme aims to support families and parishes as we set out on the journey of preparation to the World Meeting of Families, taking place in Dublin from 21st to 26th August 2018, and to continue that journey in the years ahead.
During Advent we are reflecting on some of the themes from Amoris Laetitia as well as inviting you to 'Let's Talk Family! Let's Be Family During Advent'. We are also offering reflections, a thought for the day, and suggesting practical ways we can be family wherever we are. These include daily random acts of kindness, charity and love that families, groups, school classrooms and parishes can take on during Advent.
Let's Talk Family – Thought for the Day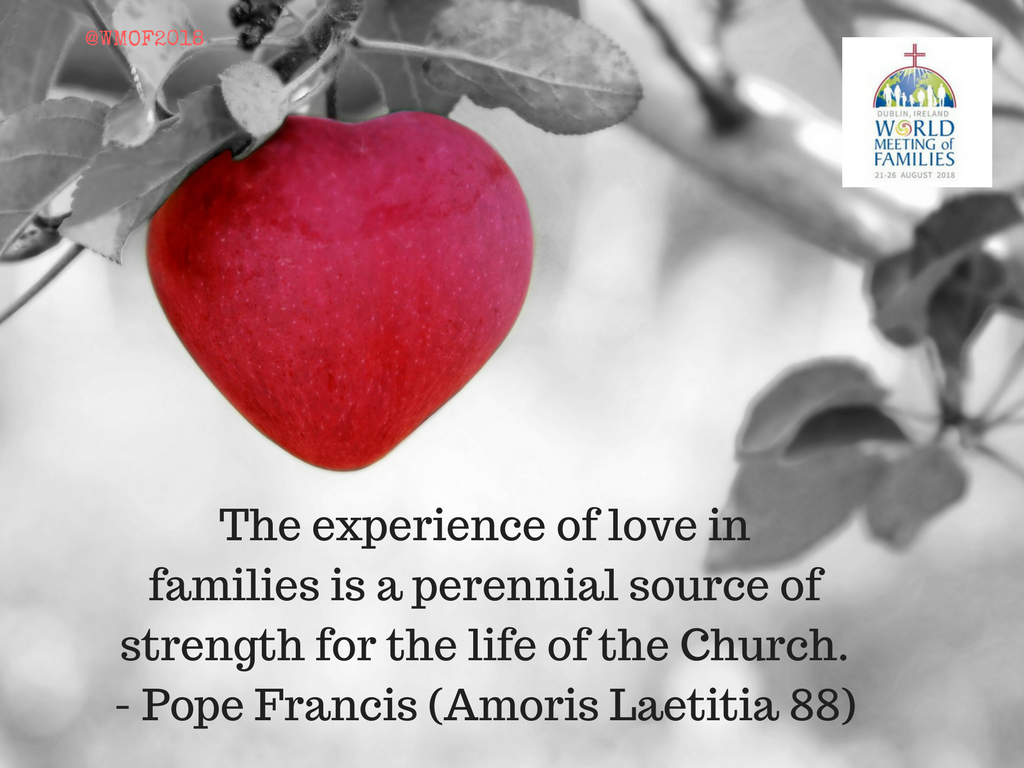 Please feel free to save this image and to share it across your social media pages.
Let's Talk Family – Pope Francis' writing in Evangelii Gaudium (The Joy of the Gospel)
Just as the commandment "Thou shalt not kill" sets a clear limit in order to safeguard the value of human life, today we also have to say "thou shalt not" to an economy of exclusion and inequality. Such an economy kills. How can it be that it is not a news item when an elderly homeless person dies of exposure, but it is news when the stock market loses two points? This is a case of exclusion. Can we continue to stand by when food is thrown away while people are starving? This is a case of inequality. Today everything comes under the laws of competition and the survival of the fittest, where the powerful feed upon the powerless. As a consequence, masses of people find themselves excluded and marginalized: without work, without possibilities, without any means of escape.
Human beings are themselves considered consumer goods to be used and then discarded. We have created a "throw away" culture which is now spreading. It is no longer simply about exploitation and oppression, but something new. Exclusion ultimately has to do with what it means to be a part of the society in which we live; those excluded are no longer society's underside or its fringes or its disenfranchised – they are no longer even a part of it. The excluded are not the "exploited" but the outcast, the "leftovers". – Evangelii Gaudium, 53.
Let's Be Family – Random Act of Kindness
Call, text or write to someone you have not been in touch with for a while, especially if you have been meaning to do it, but something has always come up and it has been postponed.
Let's Be Family – Act of Charity
Donate a toy ot a book to a local collection for children this Christmas.
Let's Be Family – Our Prayer Intentions for the Day to Pray Together as a Family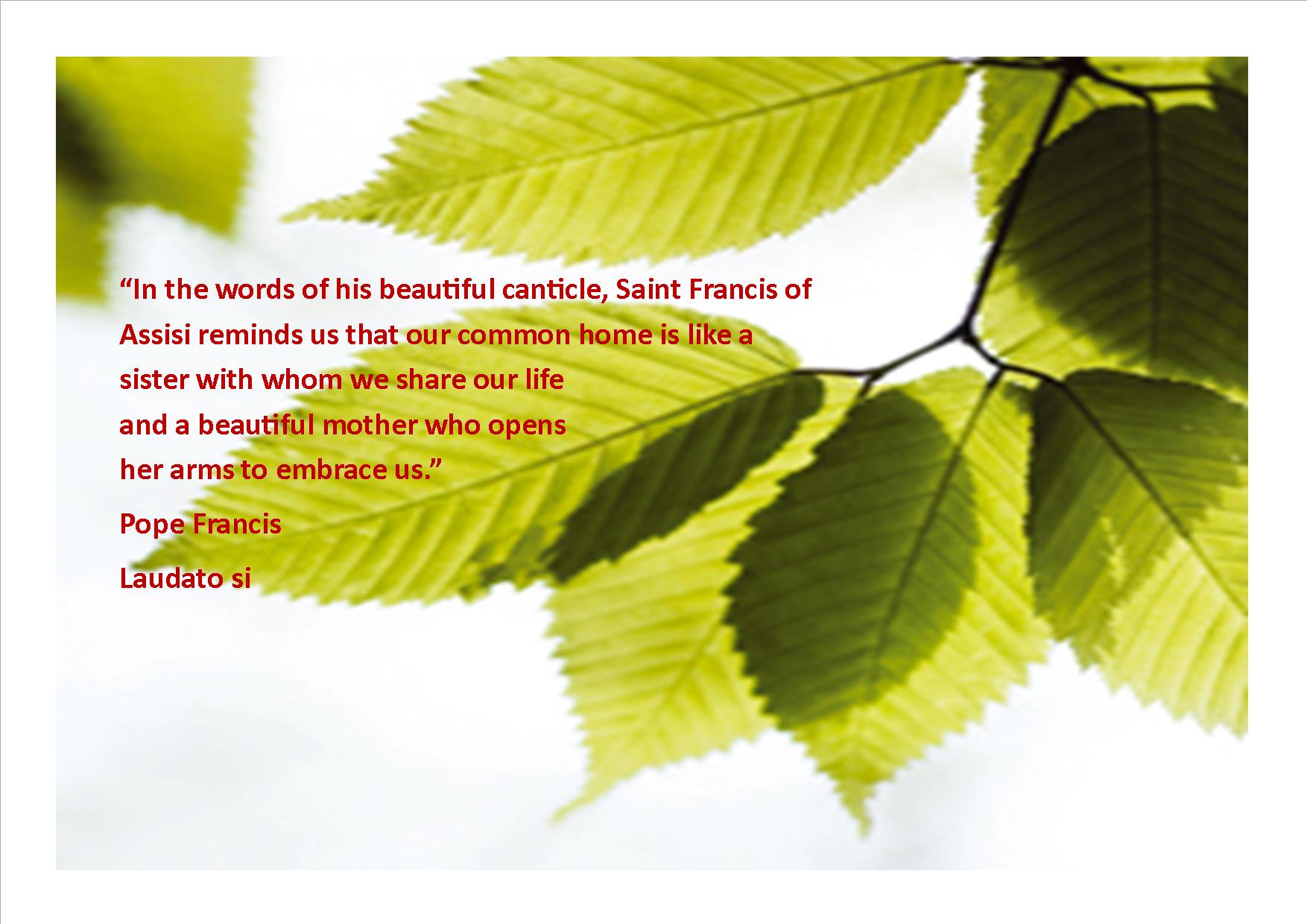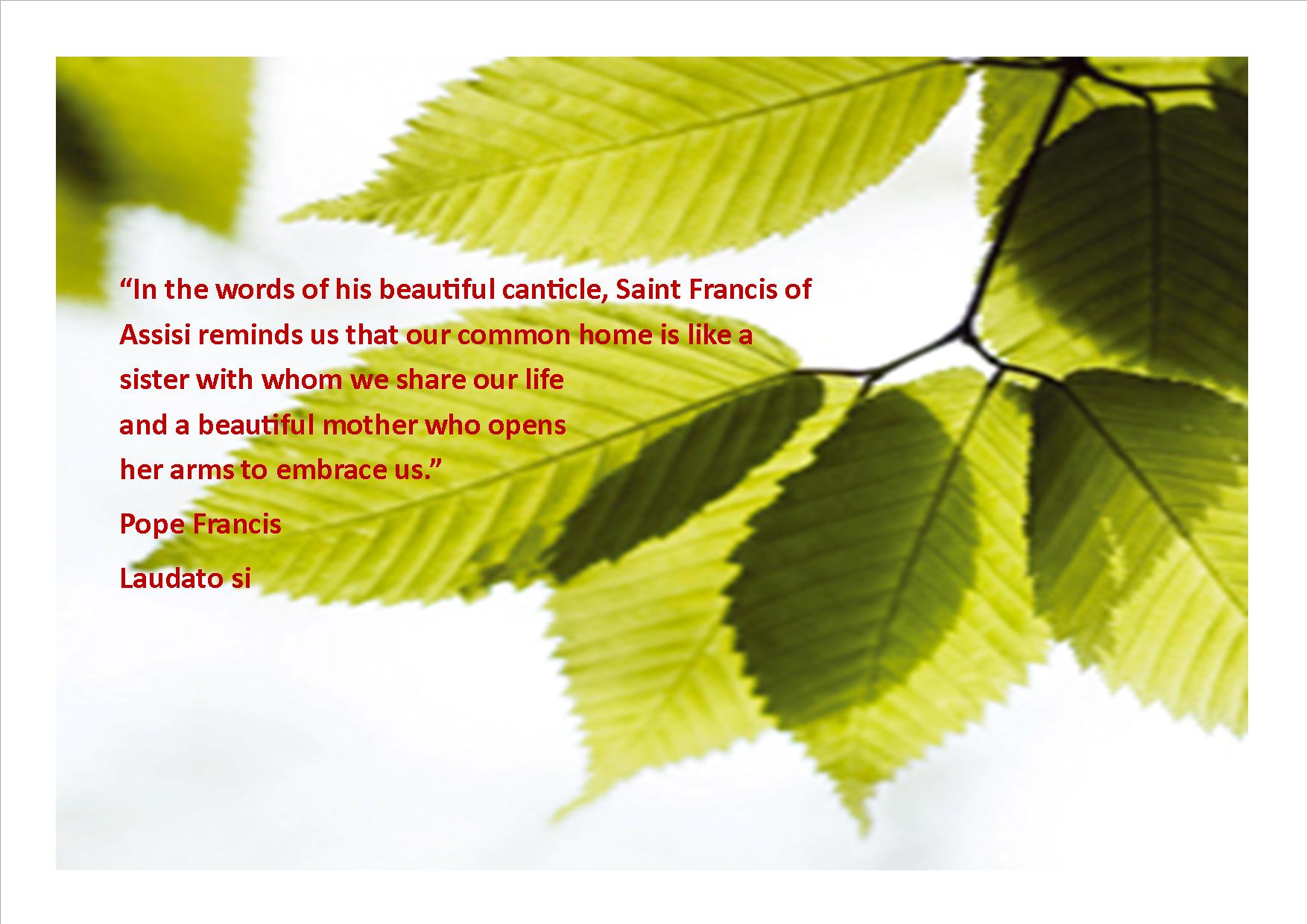 Teach us to discover the worth of each thing,
to be filled with awe and contemplation,
to recognise that we are profoundly united
with every creature as we journey towards your infinite light.
(Excerpt from A Prayer for Our Earth from Laudato Si)
We pray for prisoners;
that they may be treated with
justice and respect.
Advent Book Recommendation –
Meditation with Children: A Resource for Teachers and Parents is a helpful guide to Christian meditation for children. The book encourages adults to experience meditation for themselves and equips them with the tools to introduce the practice to children, including simple lesson plans that can be implemented at home, in the classroom or on a whole-school basis.
Written by Noel Keating, the book explores what the wisdom traditions and religions of the world say about meditation and identifies the practical rewards and spiritual fruits that arise from regular meditation. Featuring excerpts from interviews with Irish primary school children who have practised meditation regularly in the classroom, the book also gives voice to their first-hand experiences of its benefits, both psychological and spiritual.
For more see www.veritas.ie.
Advent Music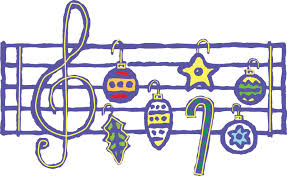 Ruth Elaine Schram has beautifully fashioned together Pachelbel's "Canon in D" with texts of "Come, Thou Long-Expected Jesus" and "Dona Nobis Pacem." This is suitable for Advent or Christmas services. Click on the link below to listen: