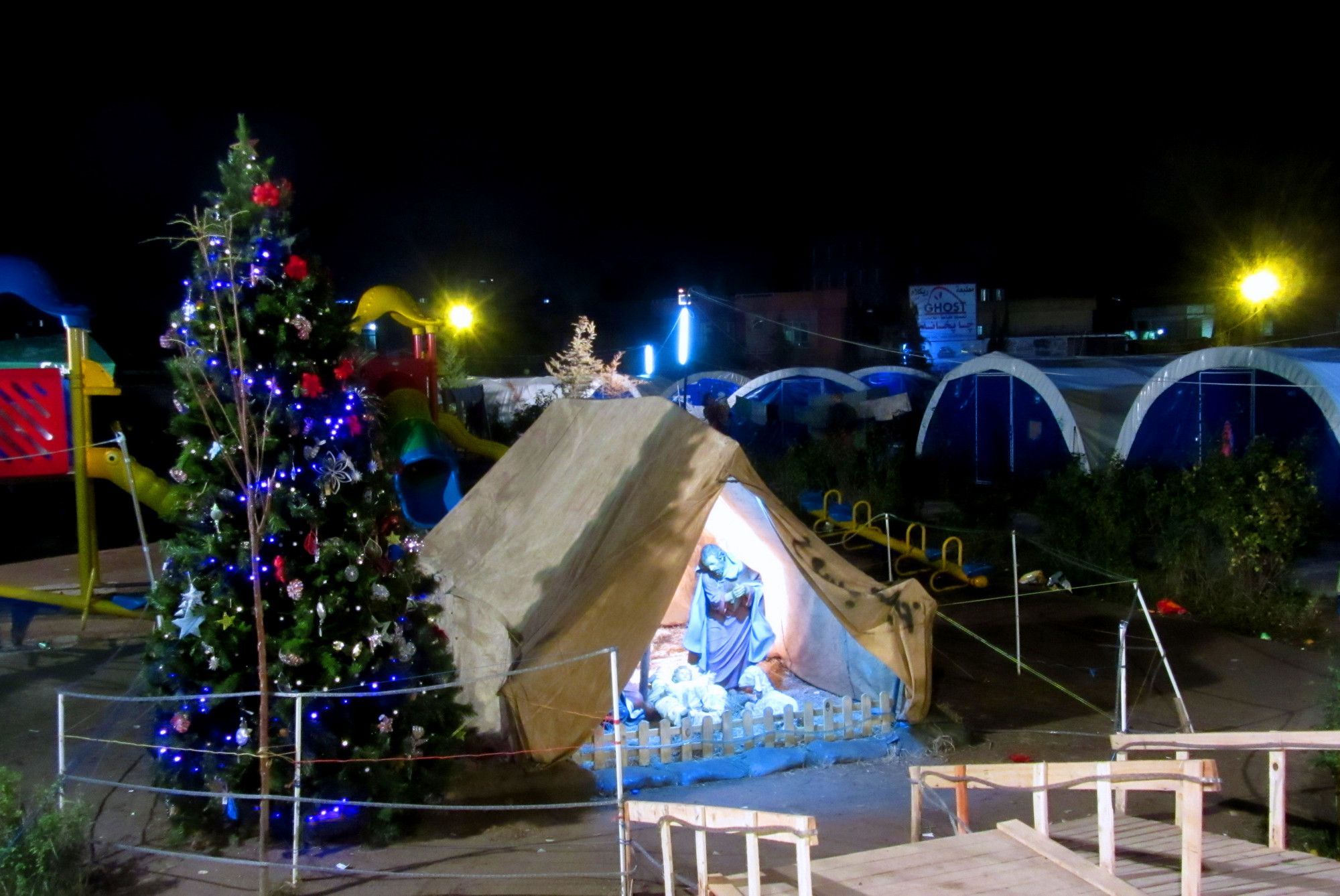 Readings for Friday 23 December 2016
Mal 3:1-4, 23-24. Ps 24:4-5, 8-9, 10, 14, R/ Lk 21:28. Lk 1:57-66. www.catholicbishops.ie/readings
The birth of John the Baptist is a cause of joy for relations and beighbours. 'King of the peoples and cornerstone of the Church, come and save those whom you made from the dust of the earth.'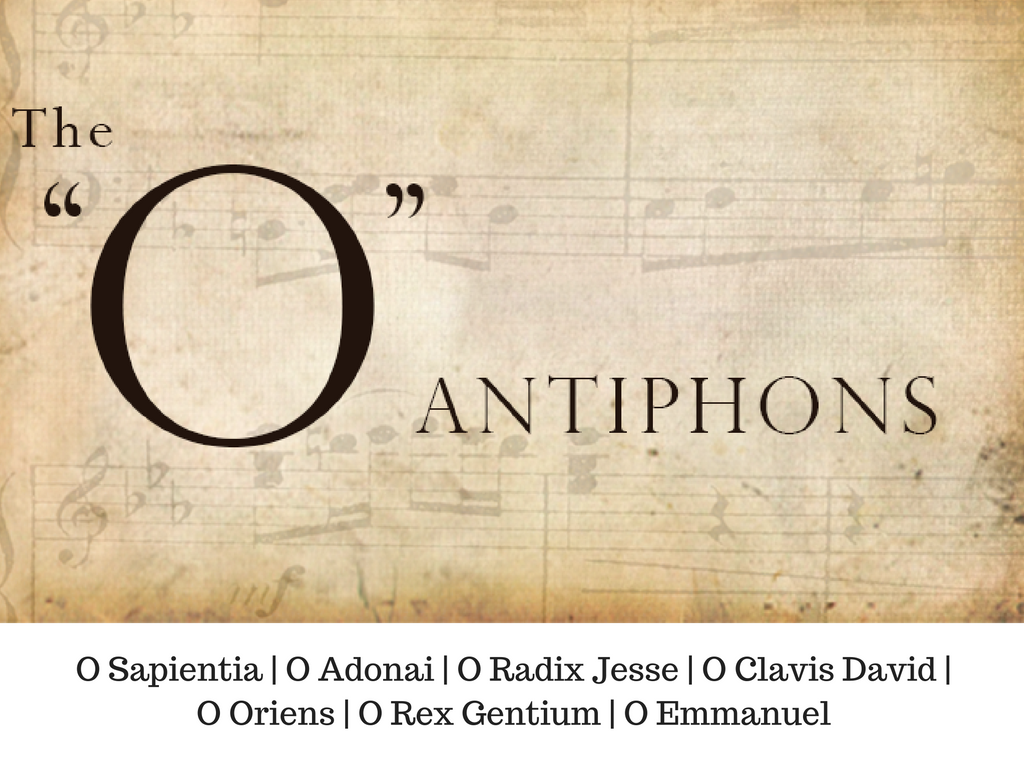 The O Antiphons – O Emmanuel
The "O Antiphons" refer to the seven antiphons that are recited (or chanted) preceding the Magnificat during Vespers of the Liturgy of the Hours. They cover the special period of Advent preparation known as the Octave before Christmas, December 17-23, with December 24 being Christmas Eve and Vespers for that evening being for the Christmas Vigil.
Today we focus on the last of the seven O Antiphons – O Emmanuel (God with us)
Latin: O Emmanuel, Rex et legifer noster, exspectatio Gentium, et Salvator earum:veni ad salvandum nos, Domine, Deus noster.
English: O Emmanuel, our king and our lawgiver, the hope of the nations and their Saviour: Come and save us, O Lord our God.
Click here to listen to O Emmanuel.
Advent Thought for the Day
Each day during Advent we have brought you an audio Thought for Today on a different theme. Today's Thought for the Day is from Archbishop Eamon Martin, Archbishop of Armagh and Primate of All Ireland.
In this piece Archbishop Eamon reflects on a photo he saw a couple of Christmases ago of 'The Jesus Tent' in a refugee camp in Iraq and how God is especially close to those who are suffering, those who are persecuted.
Click here to listen to the audio.
The Words of Pope Francis
Let the risen Jesus enter your life.
Welcome him as a friend, with trust: He is life!
If up til now you have kept him at a distance,
step forward. He will receive you with open arms.
If you have been indifferent, take a risk;
you won't be disappointed.
If following him seems difficult, don't be afraid,
trust him, be confident he is close to you.
He is with you and he will give you the peace
you are looking for, and the strength to live
as he would have you do.
Pope Francis
Pope Francis on Twitter
The birthday of Jesus, who took on the burden of our human weakness, is drawing closer. – @Pontifex.

Advent Prayer Intentions
We think of the many people who find Christmas a time of darkness and despair. We think of those who will spend Christmas in a cramped hotel room, or in direct provision and those who will spend Christmas with no roof over their head. Lord, give these people the strength to reach out to others in their time of need and help us to be more aware in our daily lives of those around us who are often suffering in silence.
We pray for those who are sick and in hospital, especially at this time of year when we all want to be at home surrounded by family and friends. We pray too for those living with long term sickness and those who have been newly diagnosed with challenging illnesses. Lord, give them strength and courage to face their cross.
Advent Music
As we draw closer to the Feast of the Nativity we think of the infant Jesus in the manger with his parents watching over him. Christmas Lullaby by John Rutter captures the ordinary in what must have felt like an extraordinary moment for Mary and Joseph. The lyrics are beautiful and the illustrate the scene in the stable and the immensity of what had just happened:
Clear in the darkness a light shines in Bethlehem:
Angels are singing, their sound fills the air.
Wise men have journeyed to greet their Messiah;
But only a mother and baby lie there.
'Ave Maria, ave Maria':
Hear the soft lullaby the angel hosts sing.
'Ave Maria, ave Maria,
Maiden, and mother of Jesus our King'.
Where are his courtiers, and who are his people?
Why does he bear neither sceptre nor crown?
Shepherds his courtiers, the poor for his people,
With peace as his sceptre and love for his crown.
'Ave Maria, ave Maria':
Hear the soft lullaby the angel hosts sing.
'Ave Maria, ave Maria,
Maiden, and mother of Jesus our King'.
This is a recording of the Christmas Lullaby by In Caelo choir from Saint Conleth's Parish, Newbridge, Co Kildare.