Readings for Wednesday of the Second Week of Advent
Is 40:25-31. Ps 102:1-4, 8, 10, R/ v 1. Mt 11:28-30. www.catholicbishops.ie/readings.
The people are not to grow weary and tired, thinking that the Lord has deserted them. Those who hope in him will renew their strength, they will sprout wings like eagles. Jesus promises rest to the weary and overburdened.
Optional memorial today of Saint Juan Diego Cuauhtlatoatzin who saw the vision of Our Lady of Guadalupe in December 1531.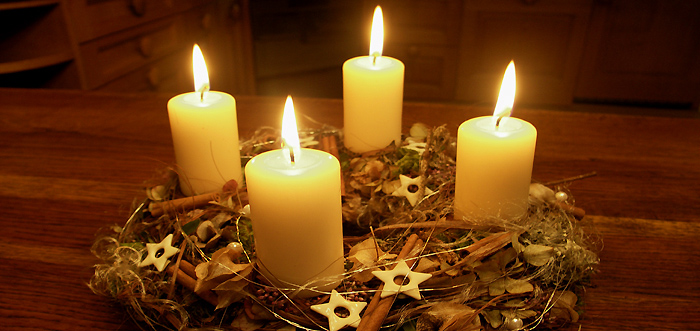 Audio: Advent Thought for the Day
Each day during Advent we are bringing you an audio Thought for the Day on a different theme. Today's Thought for the Day is from Kate Liffey, National Director for Catechetics and Co-ordinator of the National Faith Development Team. In this piece Kate invites us to take our Advent journey from a difference perspective so as to try and experience Advent and Christmas as if for the first time. Click below to listen to the audio.
Ten Tips from Pope Francis for a more joyful life 
As we approach Gaudate Sunday (next Sunday) we will have passed the midpoint of Advent, when the Church lightens the mood a little, and the priest may wear rose vestments. The change in color provides us with encouragement to continue our spiritual preparation—especially prayer and fasting—for Christmas. In an interview published in part in the Argentine weekly "Viva" in July 2014, Pope Francis listed his Top 10 tips for bringing greater joy to one's life. We share them with you today:
1. "Live and let live." Everyone should be guided by this principle, he said, which has a similar expression in Rome with the saying, "Move forward and let others do the same."
2. "Be giving of yourself to others." People need to be open and generous toward others, he said, because "if you withdraw into yourself, you run the risk of becoming egocentric. And stagnant water becomes putrid."
3. "Proceed calmly" in life. The pope, who used to teach high school literature, used an image from an Argentine novel by Ricardo Guiraldes, in which the protagonist — gaucho Don Segundo Sombra — looks back on how he lived his life. "He says that in his youth he was a stream full of rocks that he carried with him; as an adult, a rushing river; and in old age, he was still moving, but slowly, like a pool" of water, the pope said. He said he likes this latter image of a pool of water — to have "the ability to move with kindness and humility, a calmness in life."
4. "A healthy sense of leisure." The pleasures of art, literature and playing together with children have been lost, he said. "Consumerism has brought us anxiety" and stress, causing people to lose a "healthy culture of leisure." Their time is "swallowed up" so people can't share it with anyone. Even though many parents work long hours, they must set aside time to play with their children; work schedules make it "complicated, but you must do it," he said. Families must also turn off the TV when they sit down to eat because, even though television is useful for keeping up with the news, having it on during mealtime "doesn't let you communicate" with each other, the pope said.
5. Sundays should be holidays. Workers should have Sundays off because "Sunday is for family," he said.
6. Find innovative ways to create dignified jobs for young people. "We need to be creative with young people. If they have no opportunities they will get into drugs" and be more vulnerable to suicide, he said. "It's not enough to give them food," he said. "Dignity is given to you when you can bring food home" from one's own labor.
7. Respect and take care of nature. Environmental degradation "is one of the biggest challenges we have," he said. "I think a question that we're not asking ourselves is: 'Isn't humanity committing suicide with this indiscriminate and tyrannical use of nature?'"
8. Stop being negative. "Needing to talk badly about others indicates low self-esteem. That means, 'I feel so low that instead of picking myself up I have to cut others down,'" the pope said. "Letting go of negative things quickly is healthy."
9. Don't proselytize; respect others' beliefs. "We can inspire others through witness so that one grows together in communicating. But the worst thing of all is religious proselytism, which paralyzes: 'I am talking with you in order to persuade you,' No. Each person dialogues, starting with his and her own identity. The church grows by attraction, not proselytizing," the pope said.
10. Work for peace. "We are living in a time of many wars," he said, and "the call for peace must be shouted. Peace sometimes gives the impression of being quiet, but it is never quiet, peace is always proactive" and dynamic.
Pope Francis – Evangelii Gaudium (The Joy of the Gospel)
Although it sounds obvious, spiritual accompaniment must lead others ever closer to God, in whom we attain true freedom. Some people think they are free if they can avoid God; they fail to see that they remain existentially orphaned, helpless, homeless. They cease being pilgrims and become drifters, flitting around themselves and never getting anywhere. To accompany them would be counterproductive if it became a sort of therapy supporting their self-absorption and ceased to be a pilgrimage with Christ to the Father. – Evangelii Gaudium, 170.
Pope Francis on Twitter
Advent begins a new journey. May Mary, our Mother, be our guide. – @Pontifex
What is a Jesse Tree?
The Jesse Tree represents the family tree, or genealogy of Jesus Christ. It tells the story of God's salvation plan, beginning with creation and continuing through the Old Testament, to the coming of the Messiah. The name comes from Isaiah 11:1, "Then a shoot will spring from the stem of Jesse, and a branch from his roots will bear fruit."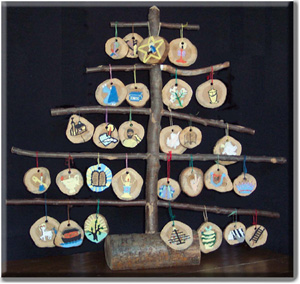 Each day of Advent a homemade ornament is added to the Jesse Tree, a small tree made of evergreen branches. These symbolic ornaments can each represent a prophecy foretelling of Christ. Other variations include creating ornaments that represent the ancestors in the lineage of Christ, or using the various monogram symbols of Christianity as handmade ornaments.
Advent Prayer Intentions
1. We pray for the Spirit of wisdom;
that it may enlighten the minds of all people
and lead to a growth and awareness
to put an end to all acts of violence and abuse.
2. We pray for the Church;
that it will lead all nations to stream to the temple of the Lord
and help them to walk in the light of the Lord.
Advent Music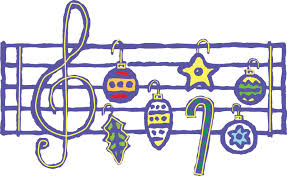 This is a piece called Waiting in Silence performed by Holy Spirit Catholic Church in Jax. Click here to listen
Ends