Readings for Tuesday of the Second Week of Advent – the Solemnity of the Immaculate Conception of the Blessed Virgin Mary 
Gn 3:9-15, 20. Ps 97:1-4, R/ v 1. Eph 1:3-6, 11-12. Lk 1:26-38. www.catholicbishops.ie/readings.
The Immaculate Conception of the Blessed Virgin Mary. We celebrate Mary, who from the first instant of her existence in the womb of her mother Anne, was 'by a singular grace and privilege of almighty God, and in view of the merits of Jesus Christ, Saviour of the human race, preserved free from all stain of original sin'.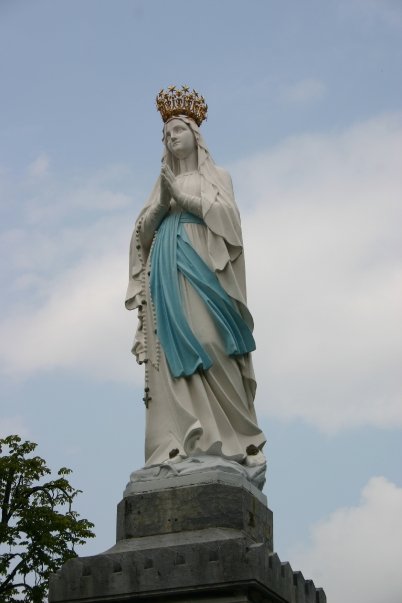 Hail Mary, full of grace.
The Lord is with thee.
Blessed art thou among women,
and blessed is the fruit of thy womb,
Jesus.
Holy Mary, Mother of God,
pray for us sinners,
now and at the hour of our death.
Amen.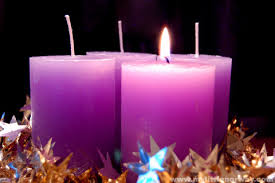 Audio: Advent Thought for the Day 
Each day during Advent we are bringing you an audio Thought for Today on a different theme. Today's Thought for Today is read by Noelle Fitzpatrick from Trócaire, the overseas development agency of the Catholic Church in Ireland. In this piece Noelle reflects on the plight of refugees – the people of all ages who are fleeing war, conflict and persecution in our world –  and invites us to see the face of Christ in those fleeing war.
Click below to listen to the audio.
The Words of Pope Francis on the Jubilee Year of Mercy 
The Jubilee Year of Mercy will be inaugurated today, the solemnity of the Immaculate Conception and will run until 20 November 2016 which is the solemnity of Christ the King. Announcing the Jubilee of Mercy Pope Francis said:
Dear brothers and sisters, I have often thought of how the Church may render more clear her mission to be a witness to mercy; and we have to make this journey. It is a journey which begins with spiritual conversion. Therefore, I have decided to announce an Extraordinary Jubilee which has at its centre the mercy of God. It will be a Holy Year of Mercy. We want to live in the light of the word of the Lord: "Be merciful, even as your Father is merciful" (cf. Lk 6:36). And this especially applies to confessors! So much mercy!

This Holy Year will commence on the next Solemnity of the Immaculate Conception and will conclude on Sunday, 20 November 2016, the Solemnity of Our Lord Jesus Christ, King of the Universe and living face of the Father's mercy. I entrust the organization of this Jubilee to the Pontifical Council for Promoting the New Evangelization, in order that it may come to life as a new step on the Church's journey in her mission to bring the Gospel of mercy to each person.

I am confident that the whole Church, which is in such need of mercy for we are sinners, will be able to find in this Jubilee the joy of rediscovering and rendering fruitful God's mercy, with which we are all called to give comfort to every man and every woman of our time. Do not forget that God forgives all, and God forgives always. Let us never tire of asking forgiveness. Let us henceforth entrust this Year to the Mother of Mercy, that she turn her gaze upon us and watch over our journey: our penitential journey, our year-long journey with an open heart, to receive the indulgence of God, to receive the mercy of God.
A jubilee refers to a special year of remission of sins and universal pardon. The Catholic Church has called jubilee years every 25 or 50 years since the year 1300 and has also called special jubilee years from time to time, known as extraordinary jubilee years. The last jubilee year was held in 2000 during the papacy of Saint John Paul II and was known as "the Great Jubilee." The last extraordinary jubilee year was held in 1983 to celebrate 1,950 years since the death and resurrection of Jesus.
For more on the Jubilee Year of Mercy see www.catholicbishops.ie
Pope Francis on Twitter
God loves the lowly. When we live humbly, he takes our small efforts and creates great things. – @Pontifex
Advent Prayer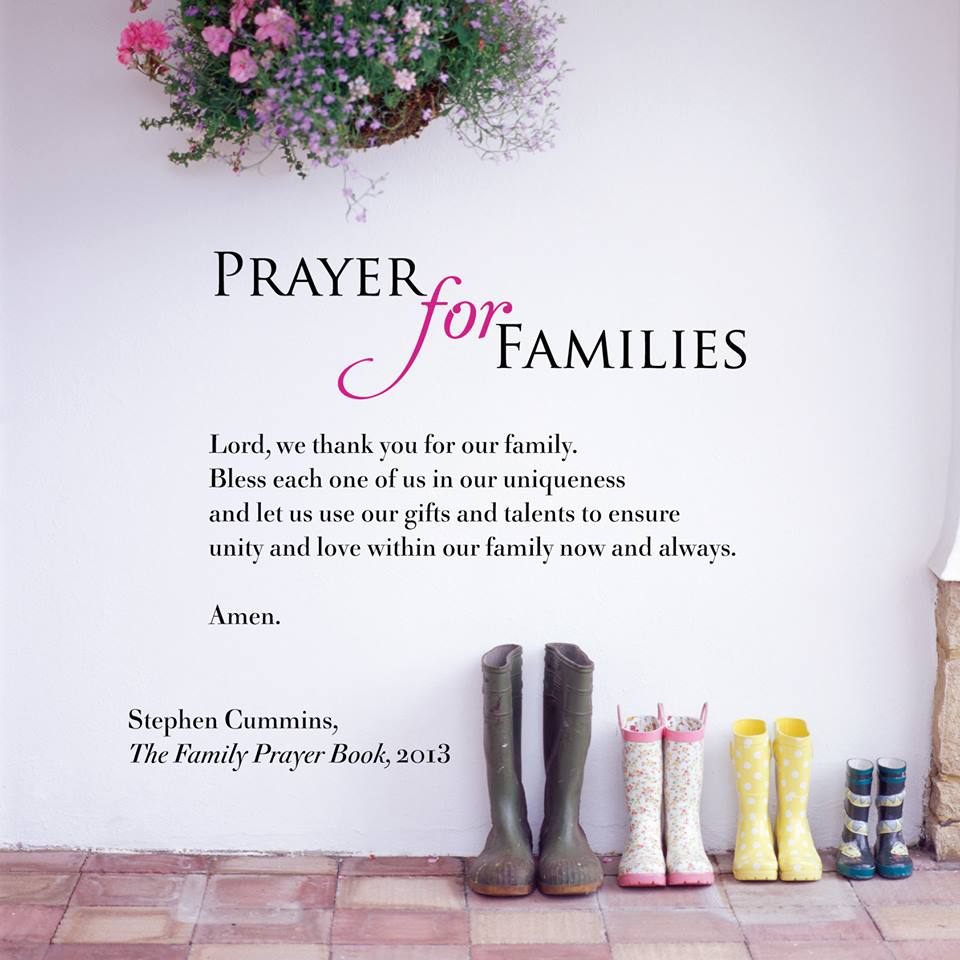 Advent Prayer Intentions
1. We pray for those who mourn;
that the Lord may remove their sadness.
2. We pray for our political leaders;
that they may govern with justice and protect the interest
of the most vulnerable members of society.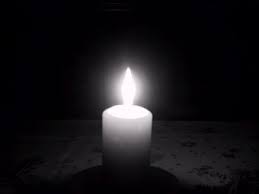 Remembering Missing Persons
Prayer for Missing Persons
God our Father,
your Son Jesus Christ as a child
was lost in the chaos of a great city
and was restored to the love of his family;
watch over (name of person who is missing),
for whom we pray and protect him/her with your love.
Be near to those who are anxious for him/her;
let your presence change their sorrow into comfort,
their anxiety into trust,
their despair into faith,
that they may know your loving purposes.
And this we ask
in the name of Jesus our Lord,
who loves and lives
and cares for all your children. Amen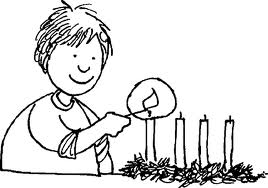 Children's Prayers
A  Prayer of Thanks for Family
Lord Jesus,
You also needed a mother and father to grow.
Thanks for my parents.
What would life be without them?
Help me to always be grateful for
the gift which they are to me.
Source: The Family Prayer Book published by Veritas (www.veritas.ie).
Journey Prayer
Arise with me in the morning,
Travel with me through each day,
Welcome me on my arrival.
God be with me all the way. Amen
Paidir Thurais
Éirigh liom, a Dhia,
Fan liom i rith an lae,
Sa bhaile agus ar gach turas,
Ná lig dom dul ar strae. Áiméan.
Source: Alive O/Beo go Deo 
Advent Music and Official Hymn for the Year of Mercy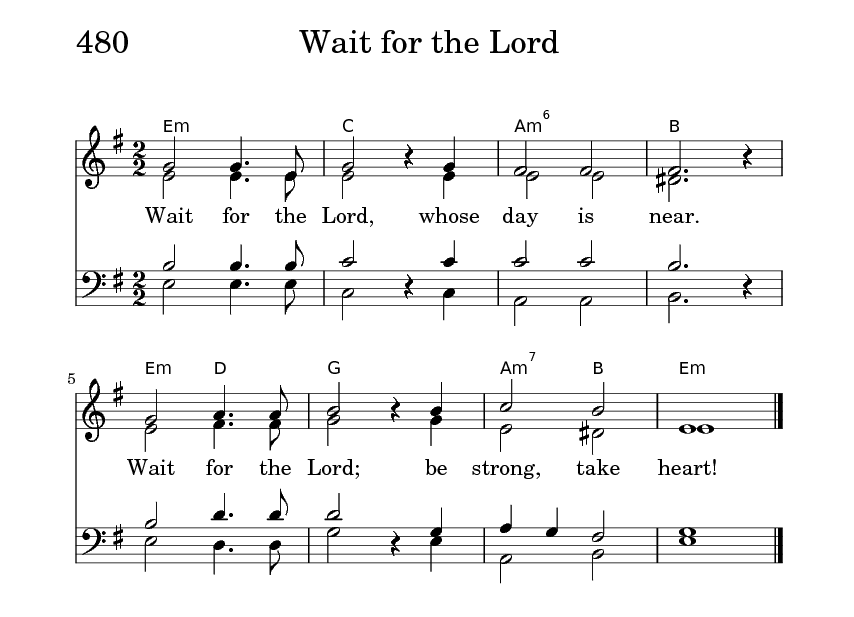 Wait for the Lord is an Advent hymn from Taizé. Click here to listen.
We are also sharing the official Year of Mercy hymn. Click here to listen.