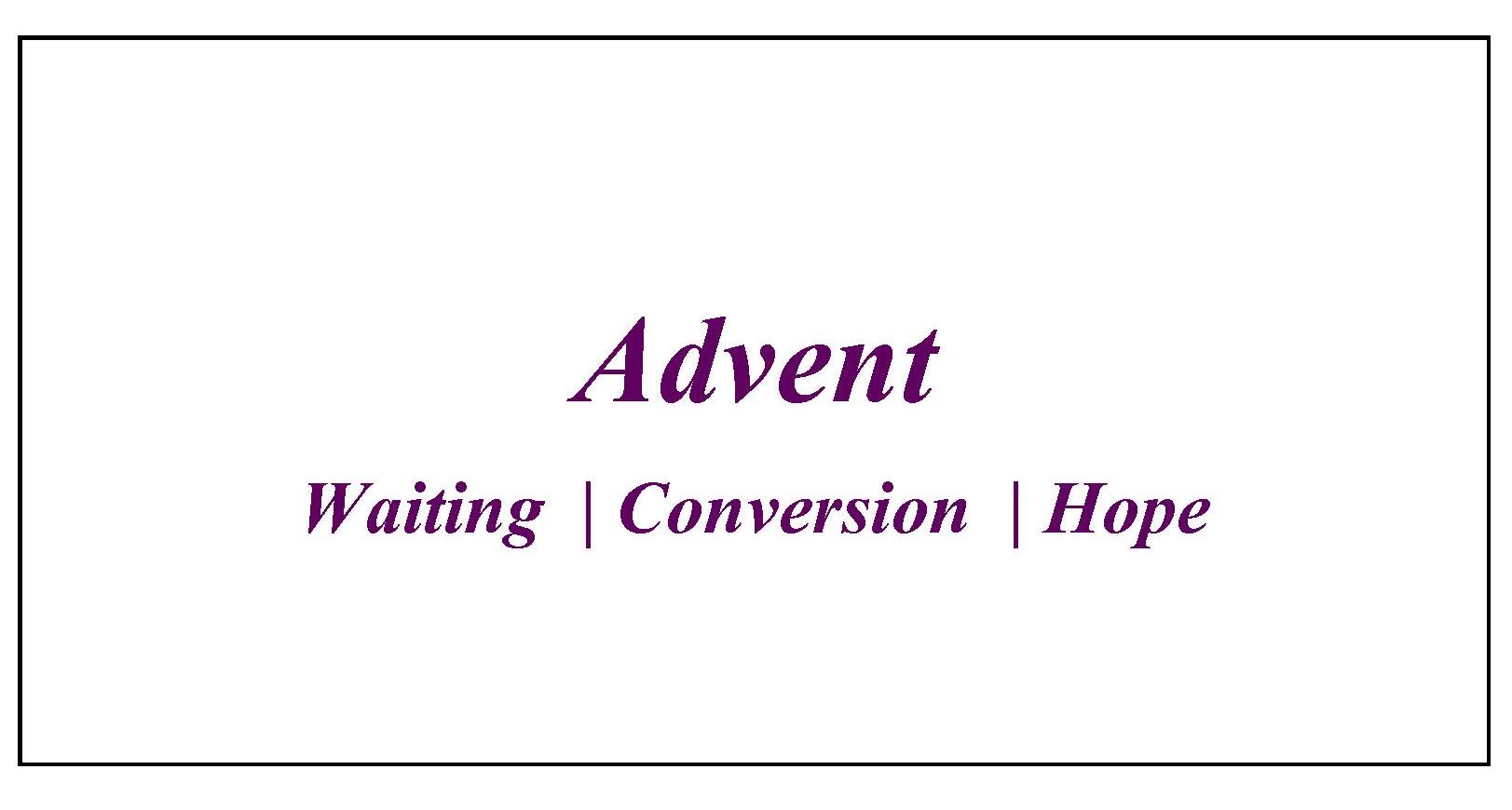 Readings for Thursday of the First Week of Advent 
Is 26:1-6. Ps 117:1, 8-9, 19-21, 25-27, R/ v 26. Mt 7:21, 24-27. www.catholicbishops.ie/readings.
It is the upright nation, the faithful people, that will enter the kingdom. To be part of that people each one must hear the word of God and do God's will.
Saints and Advent
Memorial today of Saint Francis Xavier (1506-52), one of the first seven Jesuits sent to India by Saint Ignatius. He converted many in Goa and later in Japan. He died as he attempted to enter China. Saint Francis Xavier is patron of the missions.
Audio: Advent Thought for the Day 

Each day during Advent we are bringing you an audio Thought for the Day on a different theme. Today's Thought for the Day is from Mary Johnston from Accord Catholic Marriage Care Service . In this piece Mary reflects on 1 Corinthians and how it can be applied to our preparations for Christmas.
Click below to listen to the audio
The Words of Pope Francis 
The Gospel, radiant with the glory of Christ's cross, constantly invites us to rejoice. A few examples will suffice. "Rejoice!" is the angel's greeting to Mary (Lk 1:28). Mary's visit to Elizabeth makes John leap for joy in his mother's womb (cf. Lk 1:41). In her song of praise, Mary proclaims: "My spirit rejoices in God my Saviour" (Lk 1:47). When Jesus begins his ministry, John cries out: "For this reason, my joy has been fulfilled" (Jn 3:29). Jesus himself "rejoiced in the Holy Spirit" (Lk 10:21). His message brings us joy: "I have said these things to you, so that my joy may be in you, and that your joy may be complete" (Jn 15:11). Our Christian joy drinks of the wellspring of his brimming heart. He promises his disciples: "You will be sorrowful, but your sorrow will turn into joy" (Jn 16:20). He then goes on to say: "But I will see you again and your hearts will rejoice, and no one will take your joy from you" (Jn 16:22). The disciples "rejoiced" (Jn 20:20) at the sight of the risen Christ. In the Acts of the Apostles we read that the first Christians "ate their food with glad and generous hearts" (2:46). Wherever the disciples went, "there was great joy" (8:8); even amid persecution they continued to be "filled with joy" (13:52). The newly baptized eunuch "went on his way rejoicing" (8:39), while Paul's jailer "and his entire household rejoiced that he had become a believer in God" (16:34). Why should we not also enter into this great stream of joy?-  Pope Francis, Evangelii Gaudium, 5
Pope Francis on Twitter 
"There is so much noise in the world! May we learn to be silent in our hearts and before God." – @Pontifex
Prayer for the Lighting of the Christmas Tree
This is a short prayer of blessing to be prayed just before the lights are lit for the first time on the Christmas tree and it can be used in schools, homes or places of work:
Lord our God,
we praise you for the light of creation:
the sun, the moon, and the stars of the night.
We praise you for the light of Israel:
the Law, the prophets, and the wisdom of the Scriptures.
We praise you for Jesus Christ, your Son:
he is Emmanuel, God-with-us, the Prince of Peace,
who fills us with the wonder of your love.
Lord God,
let your blessing come upon us
as we illumine this tree.
May the light and cheer it gives
be a sign of the joy that fills our hearts.
May all who delight in this tree
come to the knowledge and joy of salvation.
We ask this through Christ our Lord.
Amen.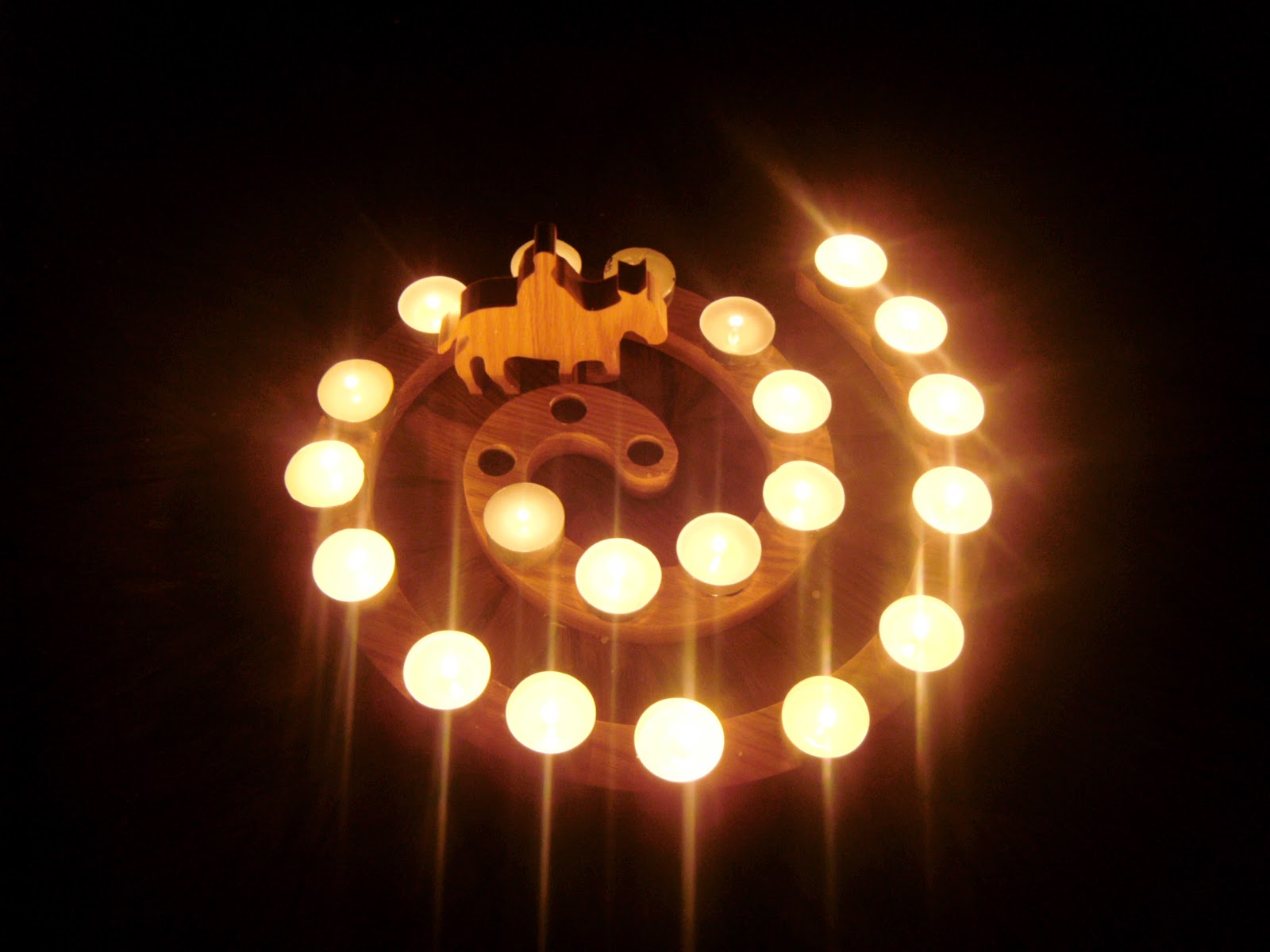 Advent Faithbytes
Sometimes it is a simple word offered, an experience of neighbourly love, or the witness of life on the part of a companion or an acquaintance that enables the person to see Jesus in a new light. (SGN, 32)

Advent Prayer Intentions
1. We pray for those who are sick;
that they may experience
the Lord's healing touch.
2. We pray for peace, especially in countries ravaged by war;
that nation will not lift sword against nation
and the weapons of war may be replaced
by instruments of peace.
Advent Prayers for Schools
Class Prayer
God our Father,
Help us to feel all the happiness your Son brings,
and to celebrate his coming with Joy Amen.
Staff Prayer
Loving God, as we gather here today we ask you to be with us.
Journey with us this Advent time and guide us so that we may strive
not so much to teach as to awaken, not so much to instruct as to
inspire. Give us courage and wisdom as we work here in (name of school),
so that this community is one of vision and joy. Amen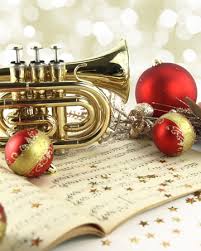 Advent Music 
O Come Divine Messiah is a well known Advent hymn. Click here to listen to an instrumental version of it – the lyrics are included so you can sing along if you choose!