Readings for Wednesday of the First Week of Advent 
Is 25:6-10. Ps 22, R/ v 6. Mt 15:29-37. www.catholicbishops.ie/readings
Isaiah prophesies the banquet on the heavenly mount when all tears will be wiped away. Christ on the hillside provides bread for the people who are astonished  at the Messianic signs. In the Eucharist we have a foretaste of the heavenly banquet.
Audio: Advent Thought for the Day
Each day during Advent we are bringing you an audio Thought for the Day on a different theme. Today's Thought for the Day is read by Brenda Drumm, Communications Officer with the Catholic Communications Office. In this piece, written by Father Donal Neary SJ, we are reminded that the purple of Advent is not the purple of mourning and that things happening around us during these days can remind us of the nearness of God and that Advent is a time of joyful waiting, knowing we cannot be let down.
Click on the link below to listen to the audio.
This reflection is used with the permission of Father Donal Neary SJ. It is taken from a collection of Gospel reflections published by Messenger Publications. For more information on this collection please see www.messenger.ie.
The Words of Pope Francis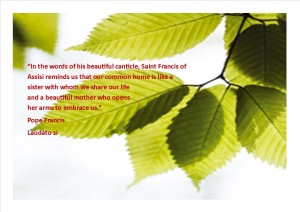 "The human environment and the natural environment deteriorate together; we cannot adequately combat environmental degradation unless we attend to causes related to human and social degradation. In fact, the deterioration of the environment and of society affects the most vulnerable people on the planet: "Both everyday experience and scientific research show that the gravest effects of all attacks on the environment are suffered by the poorest". For example, the depletion of fishing reserves especially hurts small fishing communities without the means to replace those resources; water pollution particularly affects the poor who cannot buy bottled water; and rises in the sea level mainly affect impoverished coastal populations who have nowhere else to go. The impact of present imbalances is also seen in the premature death of many of the poor, in conflicts sparked by the shortage of resources, and in any number of other problems which are insufficiently represented on global agendas." – Laudato Si, 48.
Pope Francis on Twitter 
"The faith is not a gift just for me. Faith is given to be joyfully shared." – @Pontifex
Archbishop Diarmuid Martin appeals for support for food banks 
For the third year in a row, the Archbishop of Dublin, Diarmuid Martin is asking parishioners to donate food to help stock food banks in the weeks before Christmas.  Archbishop Martin launched the first ever Diocesan Food Appeal in 2013 and parishioners responded with extraordinary generosity then and again in 2014. Crosscare, the social care agency of the Archdiocese of Dublin, now operates seven Food Banks around Dublin.  Demand for food, especially from families, has remained consistently high and during the winter months, supplies in the food banks can run very low.  Crosscare Food manager Michael Mc Donagh said that, unfortunately, there were no signs of a falloff in demand for this service – which provides basic foodstuffs to those most in need, especially families with children.  Crosscare opened two new food banks in 2015 in Glasnevin and Darndale.  "We would much rather be in a position where we are closing food banks," said Mr. Mc Donagh, but demand has remained steady throughout this year with another 750 tonnes of food distributed so far this year. In a letter to priests and parishes this morning Archbishop Martin asked, "As this Jubilee Year of Mercy begins, I am asking you to once again help those in need in our Diocese by assisting in the collection of vital foodstuffs for the Crosscare Food Banks.  These Food Banks give f.ood directly to individuals and families in need through local community food banks and also to over 70 other charities in Dublin who are working with those most in need."
Archbishop Martin has asked parishes to repeat last year's Food Appeal with parishioners to bring non-perishable food items to Masses in their local parish Church on the weekends of 5th/6th and 12th/13th of December.  Types of food urgently needed include pasta/rice, fruit juice, tea/coffee, soup, sugar, powdered milk, tinned meat/fish, tinned veg/fruit, packaged dessert, biscuits, and hygiene products.
Click here for more information.
Trócaire Global Gifts 2015
Each Trócaire Gift is sourced locally and sustainably from the country where it is needed. So the gifts not only support families in the world's poorest places, they grow the local economy too.
When you buy a Trócaire Gift 100% of your money goes to the developing world – buying gifts as well as funding critical work in the following programmes: human rights, livelihoods, Somalia, Latin America and HIV.
You will receive a card as a symbol of the Trócaire Gift you have purchased. You can then give this card to a friend, family member or client to explain the meaning of the gift. Alternatively an e-card can be emailed directly to your chosen recipient.
For more information on this year's range of Global Gifts please click here.
The Christmas Tree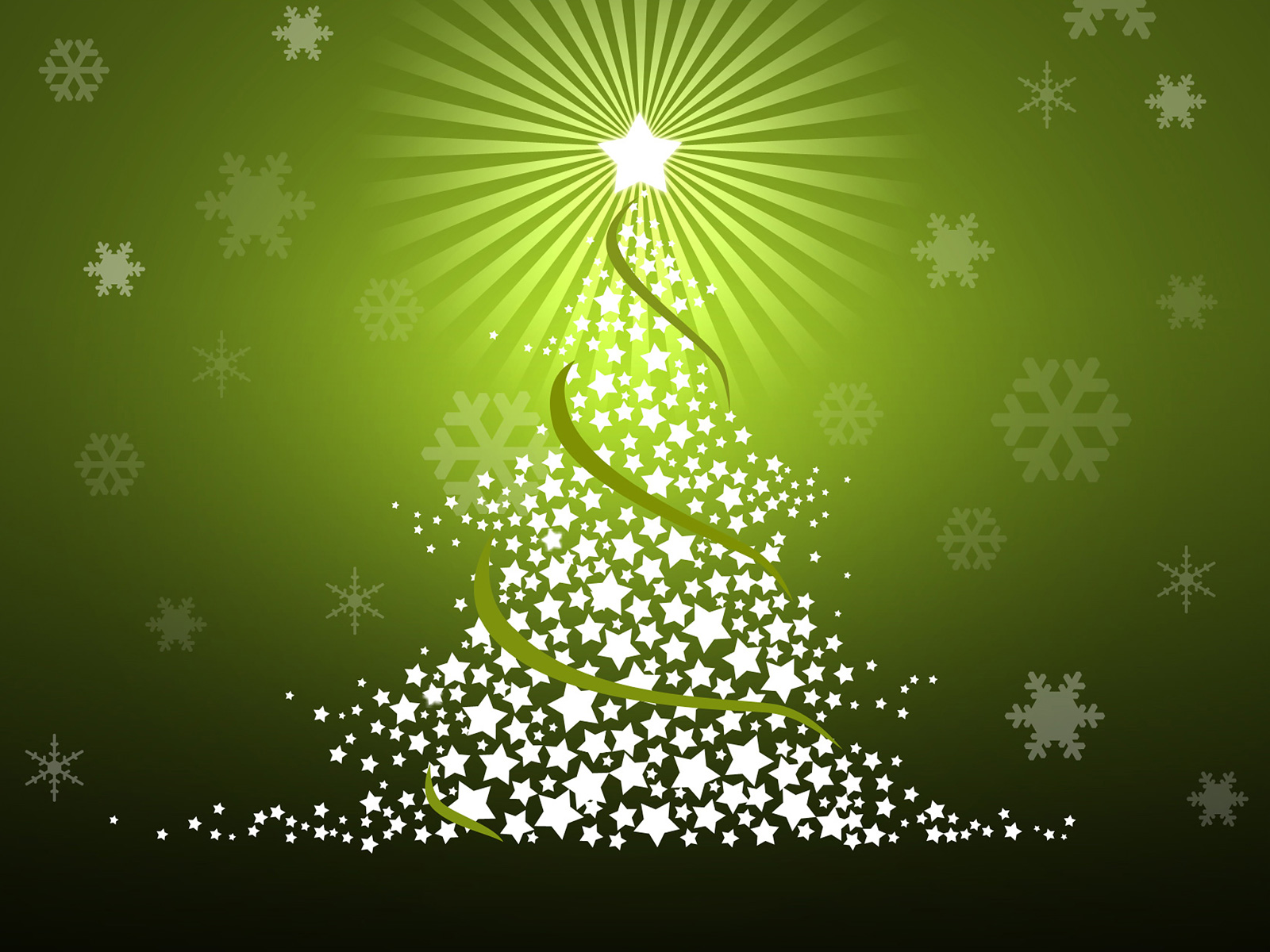 "The traditional Christmas tree is a very ancient custom which exalts the value of life, as in winter the evergreen becomes a sign of undying life. In general, the tree is decorated and Christmas gifts are placed under it. The symbol is also eloquent from a typically Christian point of view: it reminds us of the "tree of life" (Genesis 2:9), representation of Christ, God's supreme gift to humanity. The message of the Christmas tree, therefore, is that life is "ever green" if one gives: not so much material things, but of oneself: in friendship and sincere affection, and fraternal help and forgiveness in shared time and reciprocal  listening." – Saint John Paul II
Video: Advent and Christmas gifts from Veritas 
Ciara Sherlock introduces the wide range of Advent and Christmas gifts available from Veritas shops around the country and on-line.
Click here to watch the video.

Advent Faithbytes
The Eucharist offers us intimate communion with Jesus Christ and committed communion with one another, a tender but radically life-changing embrace. This 'profound encounter with the Lord Jesus' touches us deep within.                                  (Share the Good News, 54)
Advent Prayer Intentions
We pray for Pope Francis and his prayer intentions for December:
Universal Intention – That all may experience the mercy of God, who never tires of forgiving.
Evangelisation Intention – Parents: That families, especially those who suffer, may find in the birth of Jesus a sign of certain hope.
An Advent Prayer 
Father, in the wilderness of the Jordan,
you sent a messenger to prepare people's hearts
for the coming of your Son.
Help me to hear his words and repent of my sins,
so that I may clearly see the way to walk,
the truth to speak,
and the life to live for him,
Our Lord Jesus Christ.
AMEN
Advent Music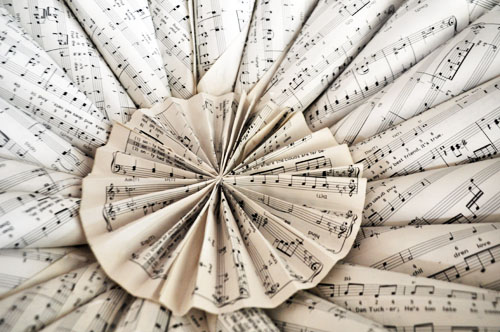 Rorate Caeli is a traditional Advent chant. Click here to listen to it.