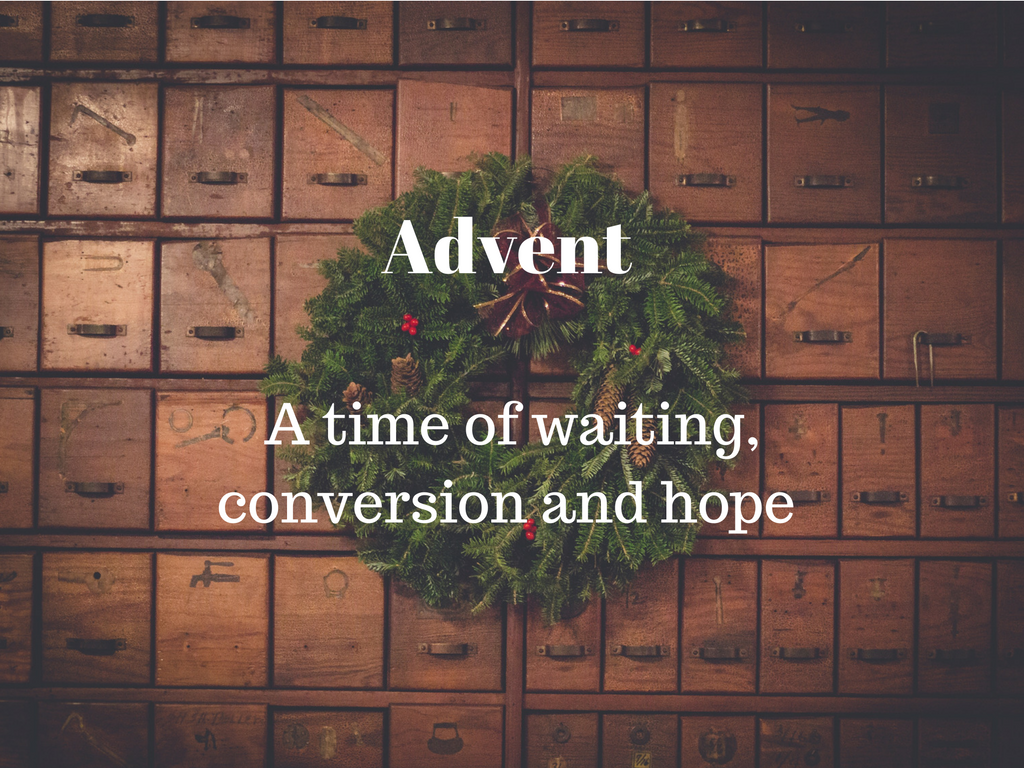 Readings for Monday 19 December 2016 (Fourth Week of Advent)
Jg 13:2-7, 24-25. Ps 70:3-6, 16-17, R/ cf v 8. Lk 1:5-25. www.catholicbishops.ie/readings.
Samson and John are specifically chosen messengers whose births are announced by an angel. Each of us is a messenger to tell the praise of God's glory every day. 'Root of Jesse, do not delay to come and save us.'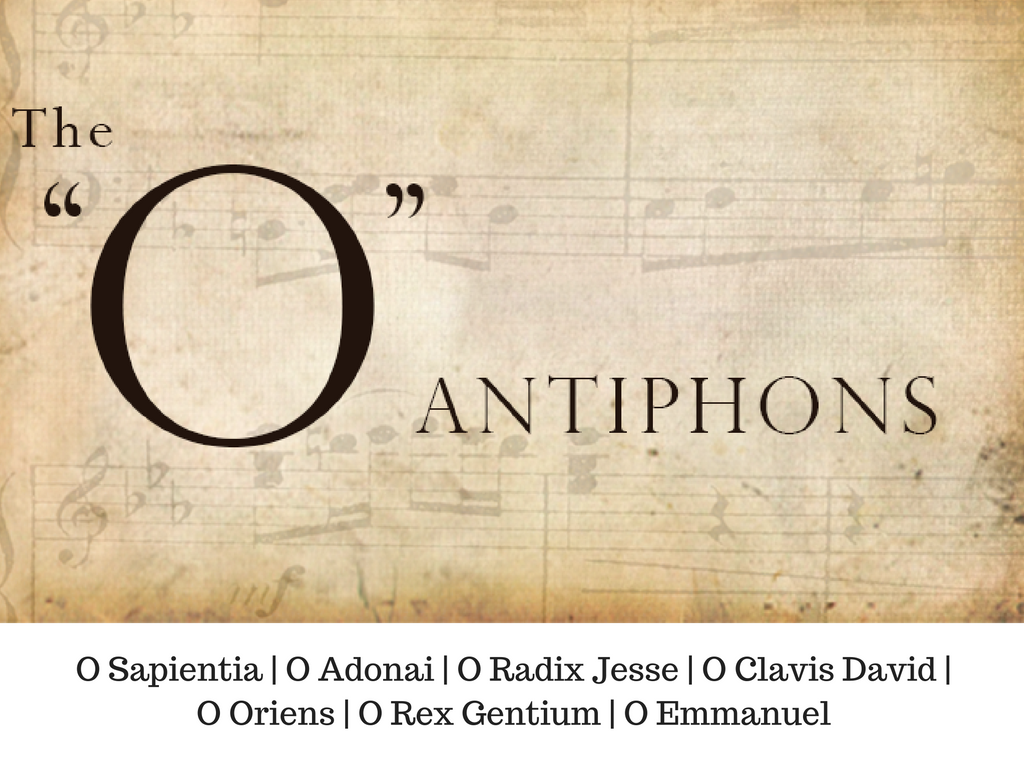 The O Antiphons refer to the seven antiphons that are recited (or chanted) preceding the Magnificat during Vespers of the Liturgy of the Hours. They cover the special period of Advent preparation known as the Octave before Christmas, Dec. 17-23, with December 24 being Christmas Eve and Vespers for that evening being for the Christmas Vigil.
Today we focus on the third of the O Antiphons – O Radix Jesse (O Root of Jesse)
O Radix Jesse: O Flower of Jesses stem, you have been raised up as a sign for all peoples; kings stand silent in your presence; the nations bow down in worship before you. Come, let nothing keep you from coming to our aid. Isaiah had prophesied, But a shoot shall sprout from the stump of Jesse, and from his roots a bud shall blossom. (11:1), and On that day, the root of Jesse, set up as a signal for the nations, the Gentiles shall seek out, for his dwelling shall be glorious. (11:10). Remember also that Jesse was the father of King David, and Micah had prophesied that the Messiah would be of the house and lineage of David and be born in Davids city, Bethlehem (Micah 5:1).
Latin: O Radix Jesse, qui stas in signum populorum, super quem continebunt reges os suum, quem gentes deprecabuntur: veni ad liberandum nos, iam noli tardare.
English: O Root of Jesse, that stands for an ensign of the people, before whom the kings keep silence and unto whom the Gentiles shall make supplication: come, to deliver us, and tarry not.
Click here to listen to O Radix Jesse.
Audio: Advent Thought for the Day
Each day during Advent we are bringing you an audio Thought for the Day on a different theme. Today's Thought for the Day is from Father Damien Quigley, a priest of the Archdiocese of Armagh. In this piece Father Damien shares his hopes as he looks forward to celebrating his first Christmas as an ordained priest. His hope is that as the Season of Christmas unfolds that it will be a time of grace, peace and joy.
Click here to listen to the audio.
The Words of Pope Francis
Pope Francis – Evangelii Gaudium (The Joy of the Gospel)
Each individual Christian and every community is called to be an instrument of God for the liberation and promotion of the poor, and for enabling them to be fully a part of society. This demands that we be docile and attentive to the cry of the poor and to come to their aid. A mere glance at the Scriptures is enough to make us see how our gracious Father wants to hear the cry of the poor: "I have observed the misery of my people who are in Egypt; I have heard their cry on account of their taskmasters. Indeed, I know their sufferings, and I have come down to deliver them… so I will send you…" (Ex 3:7-8, 10). We also see how he is concerned for their needs: "When the Israelites cried out to the Lord, the Lord raised up for them a deliverer" (Jg 3:15). If we, who are God's means of hearing the poor, turn deaf ears to this plea, we oppose the Father's will and his plan; that poor person "might cry to the Lord against you, and you would incur guilt" (Dt 15:9). A lack of solidarity towards his or her needs will directly affect our relationship with God: "For if in bitterness of soul he calls down a curse upon you, his Creator will hear his prayer" (Sir 4:6). The old question always returns: "How does God's love abide in anyone who has the world's goods, and sees a brother or sister in need and yet refuses help?" (1 Jn 3:17). Let us recall also how bluntly the apostle James speaks of the cry of the oppressed: "The wages of the labourers who mowed your fields, which you kept back by fraud, cry out, and the cries of the harvesters have reached the ears of the Lord of hosts" (5:4).- Evangelii Gaudium, 187.
Pope Francis on Twitter
"Don't be afraid to go to the Sacrament of Confession, where you will meet Jesus who forgives you."
Follow Pope Francis on Twitter @Pontifex.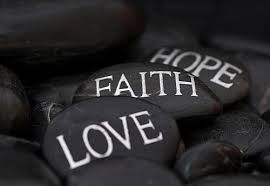 Advent Prayer Intentions
1. For all who are experiencing a crisis in their lives;
that they may know God's comforting presence this day
and be strengthened by God's spirit.
2. We pray for those who are feeling lonely at this time of year,
those who mourn and those who are far from family and friends.
Henri Nouwen – An Advent Prayer
Lord Jesus, Master of both the light and the darkness,
send your Holy Spirit upon our preparations for Christmas.
We who have so much to do seek quiet spaces to hear your voice each day.
We who are anxious over many things look forward to your coming among us.
We who are blessed in so many ways long for the complete joy of your kingdom.
We whose hearts are heavy seek the joy of your presence.
We are your people, walking in darkness, yet seeking the light. To you we say, "Come Lord Jesus!"
A Blessing of the Crib in the Home

Click here for a short blessing of the crib in the home.
Advent Music
The Coming of Our God. Click here to listen to this Advent hymn.
Ends