Readings for Wednesday 16 December 2015 (Third Week of Advent) 
Is 45:6-8, 18, 21-26. Ps 84:9-14, R/ cf. Is 45:8. Lk 7:19-23. www.catholicbishops.ie/readings
John the Baptist encourages his disciples to find the true Messiah. Our prayer is the ancient Rorate Coeli, send victory like a dew.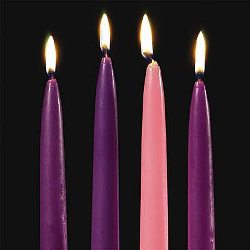 Audio: Advent Thought for the Day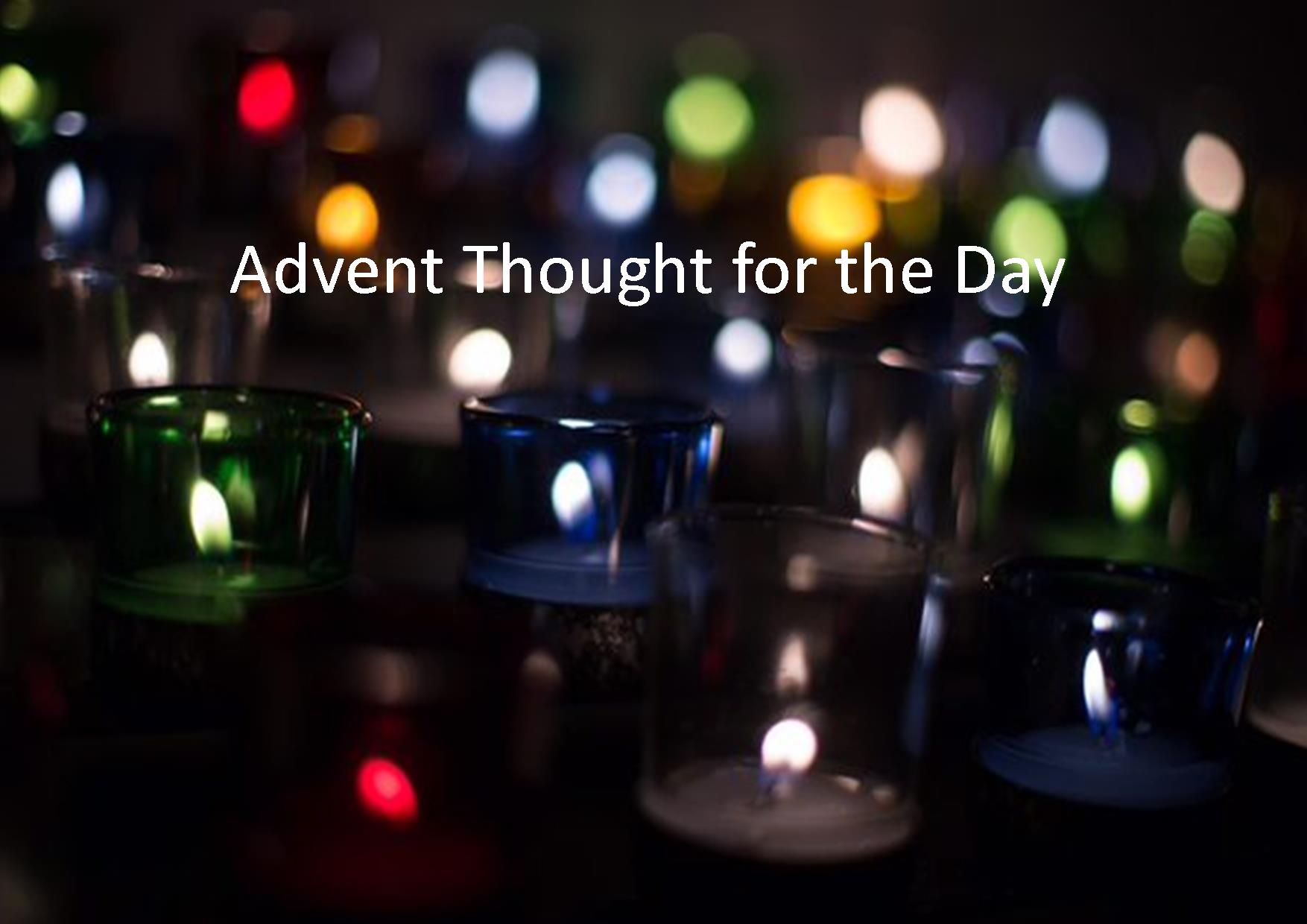 Each day during Advent we are bringing you an audio Thought for the Day on a different theme. Today's Thought for the Day is from Sandra Garry from the Secretariat of the Irish Bishops' Conference. In today's piece Sandra reflects on families who will have an empty space at the table this Christmas time. Click below to listen to the audio:
The Words of Pope Francis 
Pope Francis says the Church must be humble, poor and trusting in the Lord. 
Speaking during Mass at Casa Santa Marta on Tuesday morning the Pope emphasized the fact that poverty is the first of the Beatitudes, and that the poor are the Church's true riches.
Commenting on the first reading from the Book of Zephaniah in which Jesus rebukes the chief priests and warns them that even prostitutes will precede them into the Kingdom of Heaven, Pope Francis said that still today temptations can corrupt the witness of the church.
"A Church that is truly faithful to the Lord – he said – must be humble, poor and trusting in God".
The Pope also made it quite clear that to be a humble Church or a humble person one must be prepared to say: "I am a sinner". Humility – he said – is not a pretense; it's not a theatrical attitude. True humility demands that the Church and  that each and every one of us take a first step and recognizes one's sinfulness.
And if anyone has the habit – Francis said – of being judgmental, pointing to the defects of others and gossiping about them, then he is not a humble person.
The second step – he said – is poverty, which "is the first of the Beatitudes."
To be poor in spirit, he explained, means that one is "attached only to the riches of God."
So – Pope Francis continued – we must say "no to a Church that is attached to money, that thinks of money, that thinks of how to earn money."
The Pope recalled the martyrdom of the Deacon Lawrence, an heroic witness in the first millennium who assembled the poor before the emperor saying they represented the real gold and silver of the Church, and he warned against some ancient customs which demanded monetary offers from pilgrims in order to pass through the Holy Door.
"As is known – said the Pope – in a temple of the diocese, to pass through the Holy Door, naively they said to people that you had to make an offer: this is not the Church of Jesus, this is the Church of these chiefs priests, attached to money " he said
The third step – he said – for a humble Church is to always trust in the Lord that never disappoints.
"Where is my faith? In power, in friends, in money? It is in the Lord! The legacy that God promised to leave us is of a humble and poor people who trust in the name of the Lord. Humble because it knows it sins; poor because it is attached to the riches of God; trusting in the Lord because it knows that only He has its good at heart" he said.
Pope Francis concluded with the prayer – as we prepare for Christmas – for a humble heart, a poor heart, a heart that trusts in the Lord who never disappoints.
Source: Vatican Radio
Prayer for Peace by Pope Francis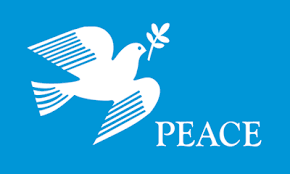 Lord God of peace, hear our prayer!
We have tried so many times and over so many years to
resolve our conflicts by our own powers and by the force
of our arms. How many moments of hostility and darkness
have we experienced; how much blood has been shed; how
many lives have been shattered; how many hopes have
been buried… But our efforts have been in vain.
Now, Lord, come to our aid! Grant us peace, teach us
peace; guide our steps in the way of peace. Open our eyes
and our hearts, and give us the courage to say: "Never
again war!"; "With war everything is lost". Instil in our
hearts the courage to take concrete steps to achieve peace.
Lord, God of Abraham, God of the Prophets, God of Love,
you created us and you call us to live as brothers and
sisters. Give us the strength daily to be instruments of
peace; enable us to see everyone who crosses our path as
our brother or sister. Make us sensitive to the plea of our
citizens who entreat us to turn our weapons of war into
implements of peace, our trepidation into confident trust,
and our quarrelling into forgiveness.
Keep alive within us the flame of hope, so that with
patience and perseverance we may opt for dialogue and
reconciliation. In this way may peace triumph at last, and
may the words "division", "hatred" and "war" be
banished from the heart of every man and woman. Lord,
defuse the violence of our tongues and our hands. Renew
our hearts and minds, so that the word which always
brings us together will be "brother", and our way of life
will always be that of: Shalom, Peace, Salaam!
Amen.
Pope Francis on Twitter
A very wise piece of advice from Pope Francis for this third week of Advent as the stresses of preparing for Christmas come to the fore: "It is so important to listen! Husbands and wives need to communicate to bring happiness and serenity to family life." – @Pontifex
Advent Faithbytes: 
'to experience Church means to personally meet the living Christ in it' (Share the Good News, 90)
Prayer for the Year of Consecrated Life
The Year of Consecrated Life is taking place from November 2014 – February 2016. At this time of year we take a moment to give thanks for the consecrated men and women in our Dioceses, parishes, schools and families, as we pray the special Prayer for the Year of Consecrated Life:
Loving God, continue to bless those men and women who have answered your call to serve you in Consecrated Life. You have enriched our world by these people who live the present with passion, so they can help others to realise the beauty and joy of following Christ, and who embrace the future with hope.
May your Holy Spirit breathe new life and vision into your people and may those whom you call to Consecrated Life answer with willing and generous hearts.
We pray as always through Christ our Lord, Amen
Advent Prayer Intentions 
1. May I follow you Lord
in your special love for all,
the most vulnerable
and disadvantaged,
with special concern for,
the hungry,
the poor,
the old,
the sick,
and those who have no family.
Source: The Family Prayer Book, Veritas
2. We pray for tolerance;
that divisions in families and in society may be broken down
so as all people can live in harmony.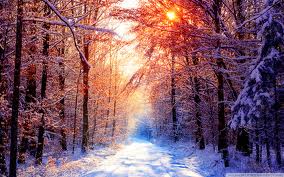 Winter
Trees are bare,
Frost's in the air.
Nothing seems to grow.
God's love is there,
God still takes care
of the winter world I know.
Source: Alive O 2 
Music
It's time for a piece from the Messiah. This is Ev'ry valley shall be exhalted performed by the London Symphony Orchestra. Click here to watch/listen.