Readings for Monday of the Third Week of Advent
Num 24:2-7, 15-17. Ps 24:4-9, R/ v 4. Mt 21:23-27. www.catholicbishops.ie/readings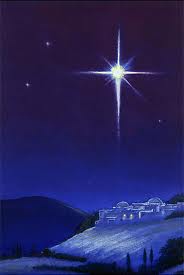 Audio: Advent Thought for the Day 
Each day during Advent we are bringing you an audio Thought for the Day on a different theme. Today's Thought for the Day is from Claire O'Connell of the Irish Council for Prisoners Overseas. In this piece Claire gives an insight into the work the ICPO does with Irish people in prison overseas and with their families at home here in Ireland. Claire invites us to turn our thoughts to those who have an empty place at their table at Christmas because someone they love is in prison far from home.
The Words of Pope Francis 
Pope Francis – Evangelii Gaudium (The Joy of the Gospel)
Sometimes it is a matter of hearing the cry of entire peoples, the poorest peoples of the earth, since "peace is founded not only on respect for human rights, but also on respect for the rights of peoples". Sadly, even human rights can be used as a justification for an inordinate defense of individual rights or the rights of the richer peoples. With due respect for the autonomy and culture of every nation, we must never forget that the planet belongs to all mankind and is meant for all mankind; the mere fact that some people are born in places with fewer resources or less development does not justify the fact that they are living with less dignity. It must be reiterated that "the more fortunate should renounce some of their rights so as to place their goods more generously at the service of others". To speak properly of our own rights, we need to broaden our perspective and to hear the plea of other peoples and other regions than those of our own country. We need to grow in a solidarity which "would allow all peoples to become the artisans of their destiny", since "every person is called to self-fulfilment". – Evangelii Gaudium, 190.
Pope Francis on Twitter 
A Christian brings peace to others. Not only peace, but also love, kindness, faithfulness and joy. –  @Pontifex.
Advent Prayer Intentions
1. For an increase in vocations to the priesthood and the religious life;
especially within our diocese/parish.
2. For all who await God's blessing; that God's comforting and strangthening
love will sustain them.
Prayers for Those Away From Home
Loving God,
We pray for those whom we love
But who are absent from us.
Keep them safe from all harm, evil and danger.
Bless them with peace, laughter, wisdom, love and joy.
Grant that we may be reunited in the fullness of love;
In Christ's name we pray.
AMEN
Family Table Prayer for Christmas Day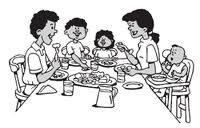 This is a family table prayer for Christmas Day but it might be used for any meal
during advent and Christmas. Click here to access the prayer.
Advent and the Sacrament of Reconciliation
The call to renewal of our Christian life is a central part of our preparation for the feast of Christmas. In the Sacrament of Reconciliation (or Penance), we receive the gift of God's mercy and forgiveness. The celebration of Advent should be an integral part of our preparation for the Feast of the birth of Our Saviour. During this season of Advent, bishops strongly encourage all Catholics to make time to avail of the gift of God's love in the Sacrament of Reconciliation.
Advent Music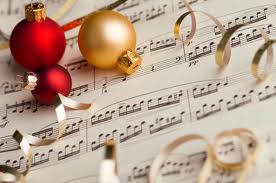 This is an instrumental version of the well-known Advent Hymn O Come O Come Emmanuel and it is performed here by the Piano Guys. Click here to listen/watch.